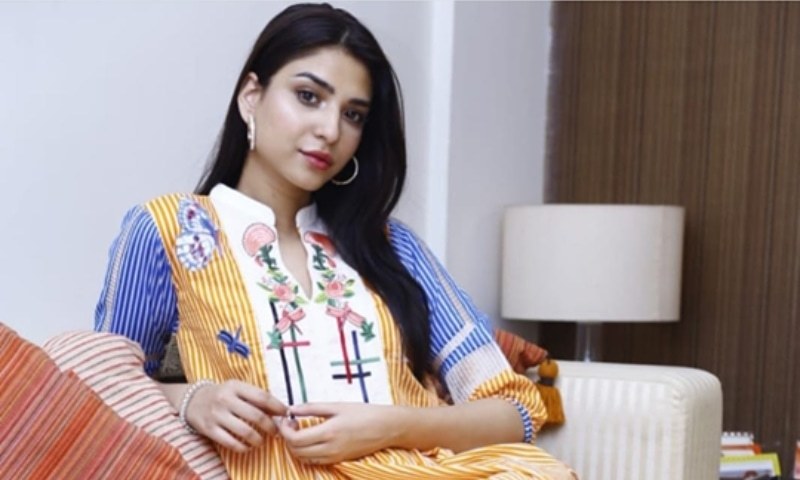 The first time we saw Ramsha Khan was in the drama Woh Aik Pal where she played the role of Hina with perfection. Her natural flair for acting and making each character her own made us want to follow the actresses every drama she decided to be a part of. Currently playing the feisty Uswah in Khudparast, Ramsha also has another drama airing called Kaisa Hai Naseeban opposite Muneeb Butt, which has also been partially shot in Malaysia.
So with the drama about to begin, we got in touch with the very pretty Ramsha to know more about her character and what made her want to be a part of this particular project to which she told us, "The message that this drama is conveying, which is on how parents should be careful and do thorough background check ups before getting their daughters married."
Read : The rise and rise of Ramsha Khan
Now with us having seen the teasers, it seems that life will change drastically for Ramsha's character Mariam once she arrives in Malaysia, so what was it like to shoot there was our next question to her.
"It was one heck of an experience, loved shooting there. The team there was so nice and professional in fact people there were super nice, enjoyed every bit of it."
So how is Mariam different from all the characters Ramsha has played so far?
"Mariam is a simple girl who has no exposure of the world. She is a lot different from all the characters I've played because she is simple yet mature and not a damsel in distress," shared Ramsha about what set Mariam apart from all the other characters she has played earlier.
Women need to be shown as strong and independent especially in this day and age where there is so much women can do to better their lives and bringing across such a message through a drama is indeed an appreciable feat.
Having had many memorable moments while shooting in beautiful Malaysia, Ramsha shared with us one most memorable time by saying,
"One of them was when we were shooting in Kula Lumpur at the airport and I had to wear this heavy bridal dress for the four hour shoot and people were looking at me. Many Malaysians called me pretty in Malay as well and I learned that pretty is Chantay in their language so that was the weirdest experience so far."
With the new year having just begun, Ramsha is one person who does not like to plan things ahead but rather live in the present. So with us loving the teasers of Kaisa Hai Naseeban we cant wait to review the first episode for you guys and we hope to see Ramsha play strong characters which prove that women are not weak and can achieve anything they set their mind to.