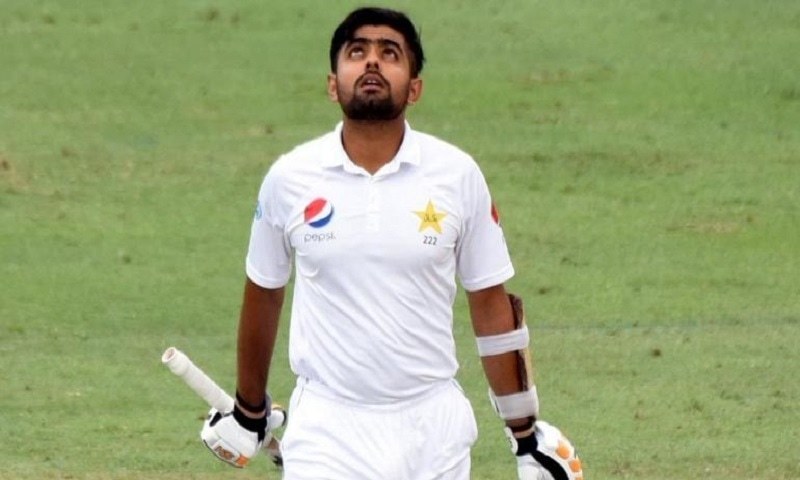 Babar Azam, is undoubtedly the most talented batsmen Pakistan have produced perhaps for a decade. His style, his hunger for runs and quality is unquestionable. He took to white ball cricket like fish to water, but faced problems initially in Test cricket. Not that he was found out, rather frequent lapses in concentration especially after intervals in play was a concern.
So, Pakistan moved him down at 6. Starting with Ireland test the results slowly improved. By the end of 2018, he was the stand out performer in a languid series for Pakistan in South Africa. While Shaan Masood has taken the plaudits due to his strong top order performance, Babar has proved his superior quality. He has teared into Dale Steyn especially. Just with some form of lazy elegance, he has just smashed him to all parts.
Pakistan vs South Africa: Faf du Plessis Banned for Slow Over Rate
Now, that he has adapted to the demands of test cricket, questions are still being asked, especially from former captain Ramiz Hasan Raja, who shapes a lot of opinions thanks to his commentary stints. Pakistan are unsure with what they want to do with Babar. There are too many holes to plug and only 1 Babar. Clearly at 6 he has had the highest average 44.50 and most runs, 445 so far. At 3, the average drops by almost 20 runs.
In this series in one innings he has taken rearguard action against a newish ball. He has also faced the 2nd new ball in UAE. So, is it the freedom offered at 6 which he enjoys? In this line up (assuming Fakhar doesn't play), Babar is the other man who can hit boundaries at will. Despite Asad Shafiq's stellar record at 6, his boundary hitting capacity is limited. Babar has shown, he can hit his way out of trouble without having to do something extravagant.
Why change something which has worked so far because Pakistan's fascination with the number 3. Yes, Imran Khan played that one innings at 3. Ponting, was a great number 3. But not everyone makes a career there. Pakistan had a fairly stable number 3 with Azhar Ali for a number of years but then Inzamam did what he did throughout his captaincy, turn middle order batsmen into opener and then act surprise when it fails. Azhar Ali didn't fail as such but now finds himself at 4. Now to fix frailties of others, injuries and selection blunders, there is a push to change Azam's position. Before moving him, team management should ask themselves this question: Why fix it if it aien't broke?