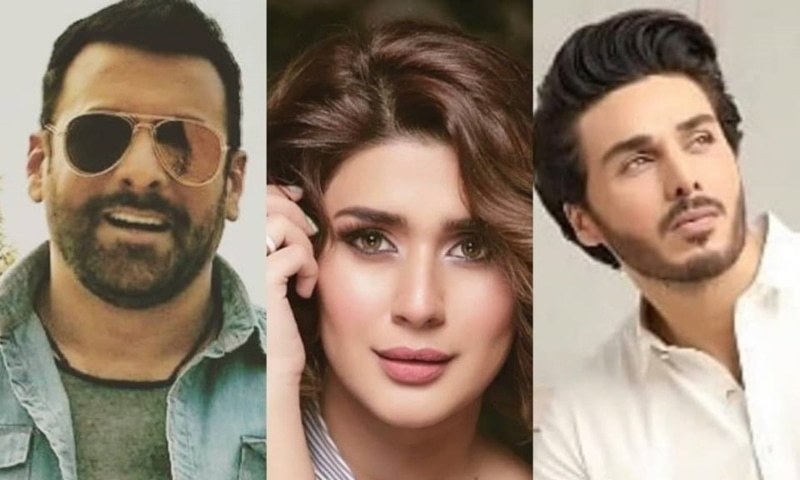 "It will begin by mid March and will be shot quickly in parts of Sindh and Punjab," revealed Shamoon

One actor who is not afraid to speak his mind is Shamoon Abbasi who was in the news recently for expressing his anger towards the makers of his film Gumm as he felt the producer duo were not at all honest with their work. Already Shamoon is about to be seen in the biopic Chaudhry , Mohib Mirza's Ishrat as well as his own film Durj, we have some exciting news to share with you all as well. The acclaimed actor/director has also recently signed on for another film which will star Ahsan Khan,Kubra Khan as well as Azaan Sami Khan besides himself.
Wanting to know more about Patakh De, we got in touch with Shamoon and this is what he told us ,
"It is being directed by Saife Hassan and has been penned down by Mustafa Afridi."
Read : "My role in Chaudhry is surprising," Shamoon Abbasi
Not able to reveal too much about his character at the moment, he did say that he would be seen playing the antagonist in the movie which was a action comedy film with a fun script.
"Besides myself , Kubra and Ahsan the film will also have Hania Aamir and will mark Azaan Sami Khans debut in the world of cinema," shared Shamoon.
Shamoon also told us that the film will begin shootung by mid March and will be shot quickly in parts of Sindh and Punjab.
With such a talented cast as well as director and writer on board, we look forward to knowing more about Patakh De which has caught our attention as we cant wait to watch it on the big screen soon.