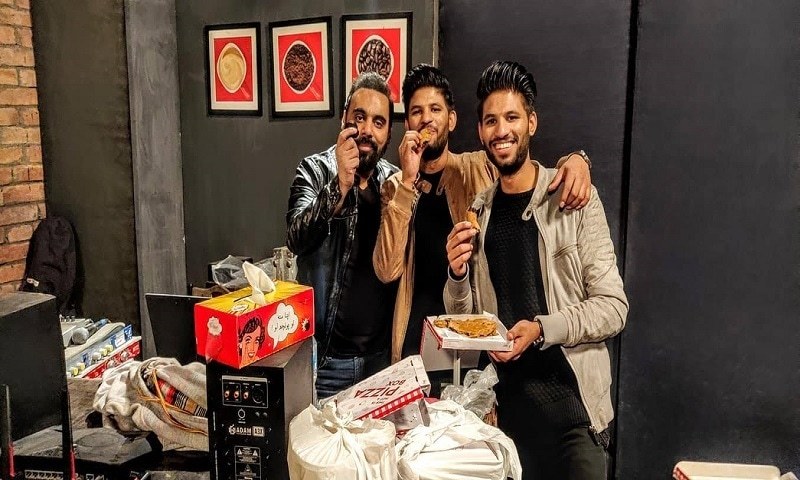 Nescafe Basement has become a favorite among the music lovers in Pakistan

Nescafe Basement is back with new music after a 3-year hiatus. Back in September, news of auditions for the new season hit the scene, and we have been waiting to listen to the new music produced by the musical mastermind Xulfi ever since. The show is famous for bringing out underground musicians and discovering fresh talent, exposing the world to these hidden gems. We cannot wait for them to showcase their talent this time around!
Success stories in music from Nescafe Basement show
Ever since Xulfi helped popularize the fusion of contemporary and traditional melodies, Nescafe Basement has become a favorite among the music lovers in Pakistan. The fact that it has made a comeback after 3 long years has also increased everyone's expectations. Their personal renditions of popular songs have always left people in awe. From covering Backstreet Boys to Ustaad Nusrat Fateh Ali Khan, Nescafe Basement has been giving us hits, one after the other.
The trailer "Uthna tou pare ga" alone left us in chills!
The new season kicked off with two new songs that are already going viral and for all the right reasons. The first song is an original Bol Hu by Soch the band, featuring the 8-year-old (yes, you've read that right) sufi (I KNOW, RIGHT?!) singer Hadia. The melodious tune and soul searching lyrics add up to the beautiful voices of the lead vocalists. You need to check it out for yourself and listen to the beautiful notes that Hadia hit, that definitely left me awestruck. Her voice range was no less than her co vocalist, and she handles the composition beautifully. Watching her play among the grown-ups was surely a sight for sore eyes!
The second song was a cover of Haroon Rashid's Mehbooba that took us on a trip down memory lane. Every 90s kid remembers jamming to this song. They stayed faithful to the original track, with the lead singers Ali Tariq, Hamza Tanveer and Ali Asghar resurrecting this popular 90s jam. It has been trending on social media ever since its release, and has received praise. Although nothing beats the original track, this composition has surely done a spectacular job in channeling Haroon Rashid's style with the inclusion of new instruments. Ali Tariq and co paid brilliant homage to the original song, nailing the melody.
Nescafe Basement is said to star 73 artists from all around Pakistan from different genres. After the first episode, our hopes are high and we cannot wait for the rest of the season to unfold.