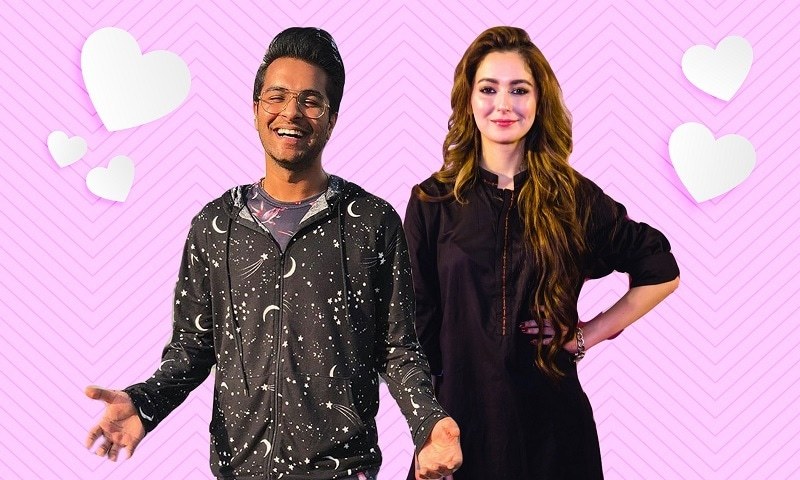 Hania Aamir, who will be seen in new drama serial with Shehzad Sheikh starting from next week on Hum TV is Pakistan's official crush. She has achieved so much in so little time. Aamir was 19 years old when she first starred in Jannan, she played a side role, but was able to grab attention of some of the big names of the industry. She got multiple commercials after Jannan which were mostly from big multi-national companies such as, Nestle, Sunsilk, and etc.
Asim Azhar on the other hand earned huge acclaim when he was just 16 years.
The 23 old singer is already a heart-throb of thousands of Pakistanis, and have millions of fans across the border. Karan Johar who's an Indian director, producer and screen-writer praised him on his new song and said that he loved Azhar's single "Jo Tu Na Mila". Asim has given various hits and has even sung OST's for drama serials. Asim has proven himself to be versatile, he is not only a very talented singer but even proved himself in acting.
There are rumors that Asim Azhar and Hania Aamir are secretly dating and now this duo can be seen in a new HUM TV's telefilm "Kahani Pyar Ki" which is a romantic comedy and will be released in mid-February.
Kahani pyar ki is directed by Ahson Talish, who is well known for directing number of hit drama serials as Suno Chanda, Alif Allah, Inteha and etc. Hania Aamir will be playing the role of a writer in new rom-com and Asim Azhar will be playing the role of a struggling writer. Fazeela Qazi will be playing the role of Hania's mother. Saifi Hasan and Qasim Khan who will be playing the role of a painter are also a part of this project.
Telefilm Kahani Pyar Ki doesn't seem like typical romantic comedies and will definitely be a joy to watch. We are already rooting for Hania Amir and Asim Azhar in real life, watching these two playing a couple would be amazing and enchanting.