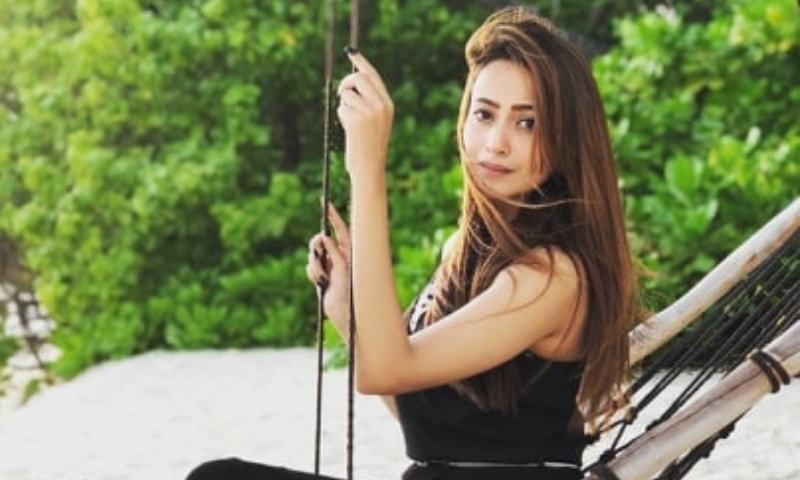 The actress sat down to play the 15 questions round with us and also revealed what the coming year has in store for her

The first time we saw Zarnish Khan was in the play Sun Yara opposite Hassan Niazi and simply fell in love with her natural flair for acting . A good looking as well as a talented star, she went on to appear in plays like De Ijjazat , Aik Mohabbat Kafi Hai and Iss Chand Pe Daagh Nahi to name a few . With us enjoying talking to celebrities in a fun question answer round, we decided this week to choose Zarnish so we got to know her a bit more as we feel she is a bundle of talent for whom the sky is the limit.
So if like us you too are a fan of hers then read along to discover what she likes, dislikes plus a lot more.
1. Where were you born?
Zarnish: I was born in Lahore on 16 August 1993
2. Are you an only child?
Zarnish: No, I have 3 siblings and I am the youngest among them therefore, the most pampered one too - if you know what I mean!
3. Who discovered your talent for acting?
Zarnish: My Aunt is from the same industry, and when I was young, she always used to tell me that I can act as she has seen me performing in school plays. So, on one beautiful day, I was visiting her during the shoot, and she introduced me to her director and now here I am.
4. Three qualities you hate about yourself?
Zarnish: Firstly I am very headstrong and may be hard to convince if I already have a point of view about something. Secondly, I don't plan for future and it gets me trouble sometimes and thirdly making new friends takes time with me.
5. Tea or coffee?
Zarnish: Definitely coffee, but I don't mind having tea when it is rainy or I am with family.
6. Book you are reading these days?
Zarnish: The Girl on the Train by Paula Hawkins – If you haven't seen the movie I would insist that you read it.
Read : Mikaal Zulfiqar & Zarnish Khan to star together in HUM TV's next "De Ijazat"
7. Favourite co-star and why?
Zarnish: I think it is hard to choose as I got along with everyone that I have worked with over the years and I respect them all for their support.
8. A character you wish you could have played
Zarnish: "Chammi" from the drama "Aangan"; there is something within me that tells me I should have played that role.
Best advice received till date?
Zarnish: Do your best and have faith in God. His plan is better than yours.
Three favourite make up brands?
Zarnish: Saphora , Lakme and MAC.
11. Which drama of yours you personally love
Zarnish: It is hard to choose one but I like "Laaj" and "De Ijazat". In both drama serials my character was strong and independent.
12. Favourite holiday spot?
Zarnish: I would say any European country. They have history, culture and heritage. It appeases me to stand on a cobble stone road at a square, where you can see all the old architecture that surrounds you.
13. A song stuck in your head?
Zarnish: Dark Paradise by Lana Del Rey, there is something unsettling and eerie about this song but it has very deep lyrics and amazing melody.
14. How would you define beauty?
Zarnish: Simplicity and confidence without self-doubt is my definition of beauty.
15. What does 2019 hold for Zarnish the actress?
Zarnish: Apart from the usual work that I do, I believe something exciting and different is around the corner for me and I hope all my fans out there like it too. Stay tuned for a surprise!
With us looking forward to seeing more of Zarnish this year, we hope you liked the rapid fire round with her and let us know in the comment box who do you want to find out more about.