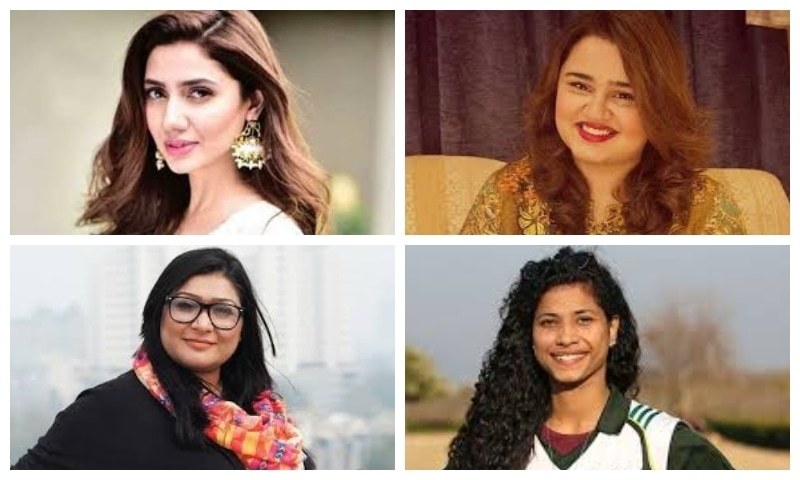 Struggles of Pakistani women as discussed with BBC Journalist, Kim Chakanetsa

On 11th of February, esteemed university, IBA (Institute of Business Administration) held an event, titled "The Coversation". Days earlier, they posted an invite which allowed an audience to collect in their auditorium and witness the recording.
The idea was for a panel discussion to take place, where actress Mahira Khan, comedian Faiza Saleem, footballer Hajra Khan and activist Nighat Daad, talked about all the struggles and joys of being a woman in Pakistan. The discussion was moderated by Kim Chakanetsa, the BBC journalist, who started the discussion, throwing light on the battles a woman faces in a society like Pakistan. Then, the audience put questions forward, and the honourable panellists answered.
Mahira Khan NOT In Favour Of Banning Bollwood Stars In Pakistan
The salient features discussed included at The Conversation included, "lack of public spaces for women, stereotypes associated with women, moral policing, fat shaming, generalization regarding desi marriages, mental health and intersectional feminism".
Faiza Saleem started the conversation, saying, "I may be breaking boundaries but I'm still expected to look a certain way," throwing immediate light on the fat shaming culture in our country. She also pointed out how since she was a woman, she was immediately taken to be less funny than any male comedian (something we all can acknowledge not to be true).
Nighad Daad, took over when the discussion drifted towards cyber crimes and how to battle them. Being the first person who started a cyber harassment helpline, she educated the audience about how to use social media safely. Since a colossal 60% of the callers were women, they had to know how to speak up. Mental health issues was something she touched upon, as well.
Hajra Khan, the footballer, took over, talking about how she dealt with mental health struggles. She talked about how she balances work and training, feminism, having male allies. They need to "woman up!" she tells any man, if she finds them belittling females.
Mahira Khan, spoke about the #Metoo movement, and how this has "enabled women to fight the decayed, old and rotten justice system and patriarchal society."
The Conversation, was wrapped up by Kim asking the panelists one last question – if they believed it was a good time being a woman in Pakistan? All four speakers were together on this one – woman had definitely progressed and now knew and fight for, not only themselves but for each other's rights, too.