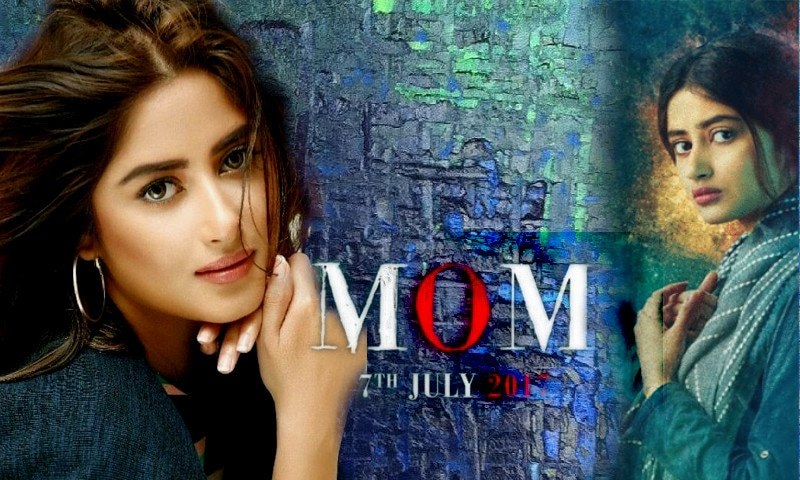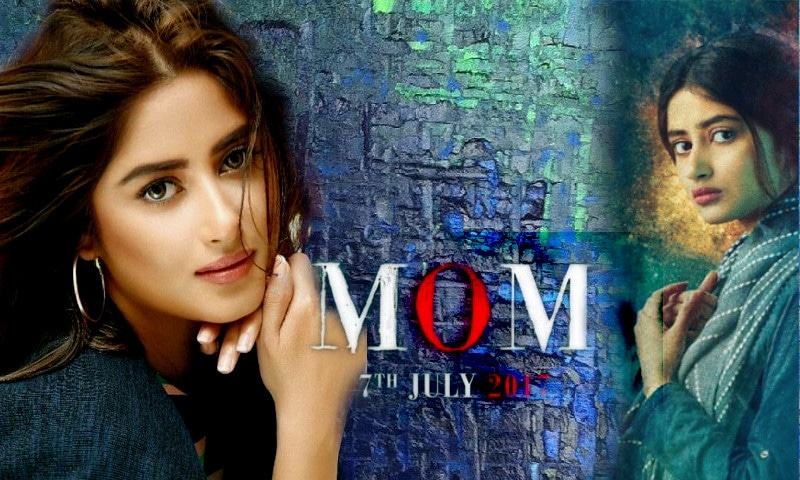 Sajal Ali was the surprise package in cross-border production Mom, where she starred in the role of a rape victim alongside the late Sridevi, who played the titular on-screen mother. The Yakeen ka Safar actress impressed her fans and critics with her dignified and nuanced depiction of what would otherwise have simply been a soppy, tragic role. Her off-screen bonding with Sridevi – one of leading Bollywood stars of her time, also drew much press attention.
The latest is that the film will see its release in China on March 22. It is being imported by Beijing on a revenue sharing basis by Sparkle media in collaboration with Zee International studios. A wide release in the Chinese market is planned, according to a Zee spokesman.
Sridevi thanks Adnan Siddiqui and Sajal Aly for her 'Mom' best actress award
Produced by Boney Kapoor, Mom won praise for the very lifelike performances of its ensemble cast, which also featured leading Pakistani actor Adnan Siddiqui alongside Sajal and Sridevi. Its story centers on the harrowing experiences of a girl who is brutally gang-raped by her spoilt schoolmates, and how her stepmother, with whom she has a troubled relationship, seeks justice. The film featured music from A. R. Rahman and had a decent run in its home market.
In Pakistan, the film had a separate premiere in Karachi when it opened in mid-2017, as Sajal Ali and Adnan Siddiqui could not be in India due to bans placed by that country on Pakistani artists following a bout of regional tensions. Despite the incident, Mom managed decent business in Pakistan. Opening to a lukewarm opening, it sustained well and managed to gross about 4.5 crores.
Later, in a tearful message to the Pakistani cast of mom, Sridevi, clearly overcome with emotion, conveyed her regret and displeasure over our stars not being able to promote the film in India or take part in its premiere.
Sajal Ali was already an established star in Pakistan when she signed the project, with a string of successful television serials to her credit. She had also made her big-screen debut in 2016 with Anjum Shahzad's Zindagi Kitni Haseen Hai.
Indian critics' reviews for 'Mom' conveniently highlight Sridevi
Speaking in a pre-release interview for Mom, Sajal noted that she signed the film since it synced with her values and aesthetics. "Bollywood was never my dream, in all honesty. I was happy working here (in Pakistan) and that was not something I was working towards but this story moved me. I always knew that if I worked in Bollywood, I have certain limitations and boundaries that I would not want to cross and this movie was about a sensitive topic, everything was handled so tastefully."
The movie's release in China provides an opportunity for the Chinese audience to sample the realistic bond between a rape victim and her stepmother that comes to life with Sajal Ali and Sridevi's on-screen portrayals. Mom's producer Kapoor says "Mom is a film that has connected with both, mothers and audiences, from every region. This is (Sridevi's) last film and our aim is to tell this beautiful story and showcase her most remembered last film to as many people as possible."