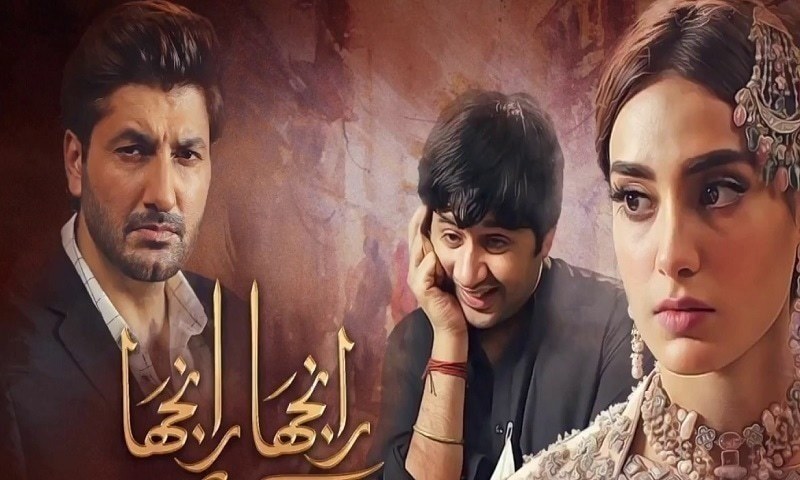 One drama that has kept us captivated and enticed even after 19 weeks is Ranjha Ranjha Kardi. The Imran Ashraf and...
One drama that has kept us captivated and enticed even after 19 weeks is Ranjha Ranjha Kardi. The Imran Ashraf and Iqra Aziz starrer is one of those dramas that we eagerly wait for every week and each episode brings some interesting scenes and meaningful conversations.
This episode was another thoroughly enjoyable episode. Though nothing major happened, but the scenes and acting were amazing, and helped in understanding and connecting with each character's journey in a better manner.
Last night's episode began with Sahir's meeting with Komal and Fehmida. Komal sees Sahir putting in five spoons of sugar in a cup of tea and narrates this to Noorie later, which makes her think about Sahir again. Bhola went to Rizwana Chachi to apologize for what he did to her but she called him bad things and Bhola was really hurt as a result. Noorie then comforted him and he got back to normal and started teasing her. Chacha had a conversation with the doctor who was treating Bhola and the conversation clearly depicted that he had some hand in the way Bhola was now. Sahir overhears the conversation between Nusrat and the doctor and gets a little suspicious, but Nusrat tries a lot to justify what he was talking about.
Last time Nursrat could not take Bhola to that doctor he was taking him to but he manages to get the medicines he wanted Bhola to have. Noori questions the change in medicines, but Nusrat gives them to her and tells her that the doctor knows better. Fehmida trusts him blindly and he is taking advantage of that in all ways possible. However, it looks like Noorie will not let him get away with things like that now. Now that she has got permission to continue her studies, which was her greatest wish, she is really happy. We are now looking forward to how the story unfolds and when Noorie and Sahir will cross each other's paths again.
Coming to the performances, Iqra Aziz and Imran Ashraf's acting stood out from the rest. Both have given phenomenal performances and have made us fall in love with their characters. Kashif Mehmood and Asma Abbas have also nailed their characters completely and have given their characters the right treatment. Syed Jibran as Sahir has given it a mysterious aura and we keep guessing what his intentions are.
Ranjha Ranjha Kardi Episode 17 In Review : The Story Introduces A New Twist
The writer Faiza Iftikhar has penned a really superb story and the dialogues and scenes are etched out perfectly. Kashif Nisar's direction also deserves applause as he has managed to extract such brilliant performances from each actor.
The superb story of Ranjha Ranjha Kardi has picked up really well in the last few weeks and we can't wait to see what the next episodes hold in the journey of these characters.