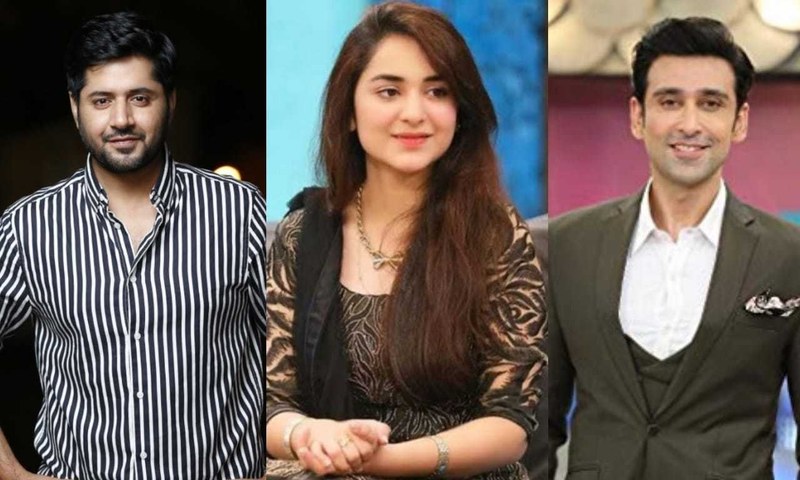 With so many different types of drama serials hitting our television screens, it becomes a challenge for the viewers to choose what to watch and what not to. The dramas with a different type of story, star cast and a unique role allotted to actors are always amusing for the audience. Hum Tv's Inkaar is undoubtedly one of the most appealing scripts, with a star-studded cast and different characters, it will surely be cherished by the viewers.
Under the banner of MD Productions, Written by Zafar Miraj and directed by Kashif Nisar, Inkaar is a new project of Hum Tv, consisting of Sami Khan, Yumna Zaidi and Imran Ashraf. The Bhola of Ranjha Ranjha Kardi will be playing a dark grey character in this serial which is the highlight of this drama.
Read: Exclusive: Heart-to-Heart with Imran Ashraf
As portrayed in the trailers, the drama promotes and teaches the audience that 'No Means No'
So the first episode of Inkaar went on air on Monday. It was actually a preamble of the drama it gives us the perfect introduction of the characters and the bond they share, but at the same time, the mysterious element in Yumna's character named Hajra was to be seen.
Starting with some deep dialogues that too in sync with Yumna's naïve looks and doting expressions was a perfect combination.
Sami Khan on the other hand also nailed his character as a beau as well as a respecting son of his father. He has perfect expressions for every situation.
Other than the lead, Noor Ul Hassan is proving his diversity with every serial he is acting in. The poor constraint father of Cheekh is out-and-out a perfectly rich and angry father in Inkaar. The first episode spread-out only a bit of the plot, making the drama intense and the fans anticipated. To know how the story unfolds, tune into Hum Tv every Monday at 8 pm.