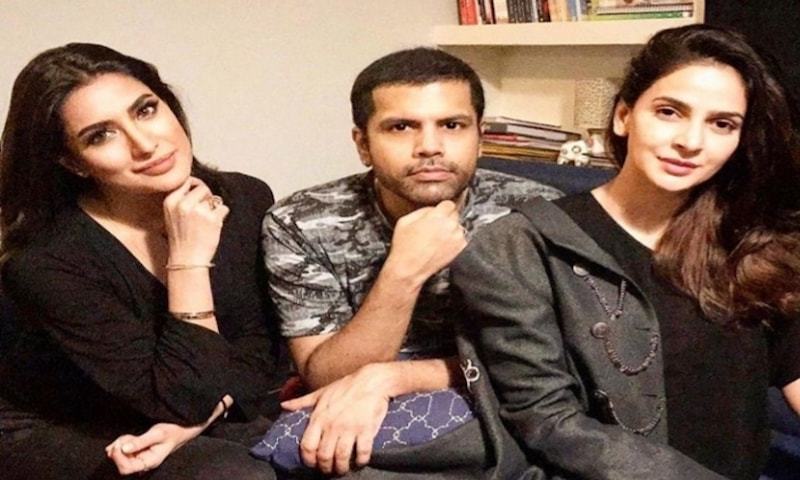 "Ankhain bolti hai," said Fahad Hussain, CEO of Citrus Talent Agency, shared his secret of how he finds worthy talent, on the show "Speak your heart with Samina Peerzada".
After the demise of his elder brother, he felt he needed guidance. In his search for that guide, he became the beacon that many found their way into the industry through. He wanted to bridge the gap between the dreamers, and those who helped them envisage those dreams into reality. And he became just that with his Citrus Talent Agency. Thus, rightly titled, "The King Maker", the CEO of Citrus Talent Agency, is the one through who many in the industry have started their careers.
Amongst the most famed who have made it big today through him are, Shehryar Munawwar, Hamza Abbasi and Feroz Khan. His dedicated work and his desire to introduce new talent, is perhaps what has set Citrus Talent apart.
While on the show, Fahad Hussain also talked about, how he would like to help the new talent, by introducing an app, where the talent could get directly into touch with him. Sifting through that, he could make lives for them and himself easier. He mentioned how some people just carried that energy and needed just a bit of guidance to pave a perfect way. And this guidance from thorough professionals (who have been in the industry for quite a while) is exactly what the emerging youth need today.
Another platform promoting new talent is the Veet Academy, established to mentor young girls. With famed names like Aamina Sheikh, Hareem Farooq, Musarrat Misbah, Sarwat Gilani, and Sidra Iqbal, guiding the young girls, is it's a platform to be reckoned.
Patari, the largest Pakistani music streaming platform, has been another name that has dedicated itself to promoting new-comers. Their project "Tabeer" launched in 2017, is all about envisioning dreams into reality. while people often take the internet by storm, as did Saania and Muqqadas of the "Justin Bibis" fame.Patari's aim in project "Tabeer" is to sustain this fame, and not lose them to obscurity afterward. A number of other budding artists like the "Lyari rappers" (Eva B) were also helped make their songs.
Coke Studio and Nescafe Basement, are also known to dig new talent and help promote them. Coke Studio has found talent from areas like the Kalash Valley (Ariana And Amrina), Sindh ( Vishnu and Shamu) and many like them. Nescafe Basement has always brought forth new talent. This season, especially, they have been much appreciated. The rendition of Haroon's "Mehbooba", for example, was met by much appreciation from the star himself. There could never have been better encouragement for the newcomers.
Right guidance and encouragement, is all that the new talent needs.