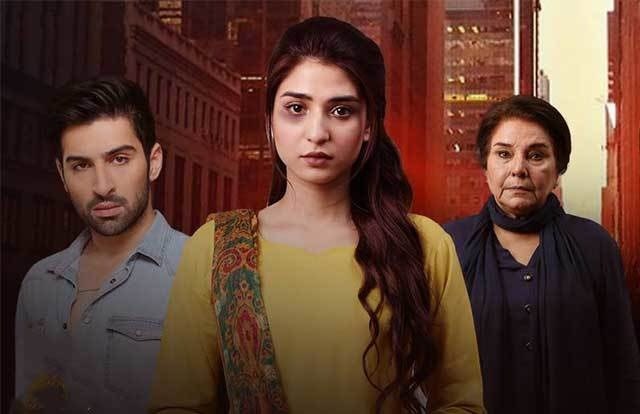 Last night's episode of *Kaisa Hai Naseeban* did help in dying down a little bit anger of audience...
Watching Kaisa Hai Naseeban reminds you of how TV channels being the cultural arbiters, with their influential platforms, shape the way society engages with the issue of domestic violence. Where so many drama serials romanticize the "bad boy" and their position in the society, and the "miserable girl" who has to put up with him no matter what, it does remind you of how common this is in Pakistani households, and no matter how angry these stereotypical portrayals make you, it is the ultimate truth.
Read: Kaisa Hai Naseeban Episode 17 & 18 in Review: Marium's Hardships Increase
Last night's episode of Kaisa Hai Naseeban did help in dying down a little bit of anger, as we saw some justice being served to Ahmed and his family. Waheed finally helped Maryam in escaping Malaysia, and when she reached Pakistan, her dad finding out about her miscarriage and what Ahmed has done, he kicks him out of the house. It is a happy sight, to see Ahmed wandering helplessly on the streets, with no money and shelter, it serves him right. One thing in the dramas surrounding domestic violence is the prototypical narrative that the woman needs to be strong and stand up to her abuser, it doesn't take into account the society who is holding her back.
The audience is angry at HER, at her misery and helplessness, why is she still not escaping? So the narrative is ironically isolating her, making it her problem that she has to solve alone. Kaisa Hai Naseeban helps in endorsing the view that you cannot empower women by putting everything on their shoulders, you need to help them stand up because you have brought them down.
Still, this episode was not all about justice being served, because even though Maryam is safely back, there are problems waiting for her in Pakistan. She finds out that their house is not theirs anymore, because her father put it up as collateral to give money to Ahmed and his mother. Moreover, her father is extremely sick and fighting for his life, the little light of hope seems to be dying too.
Kaisa Hai Naseeban does a spectacular job in exploring an issue that is very sensitive and is to some extent present everywhere. Till now, we saw it in fleeting moments, but with Maryam's story, we see it as a real problem that exists and needs to be solved.