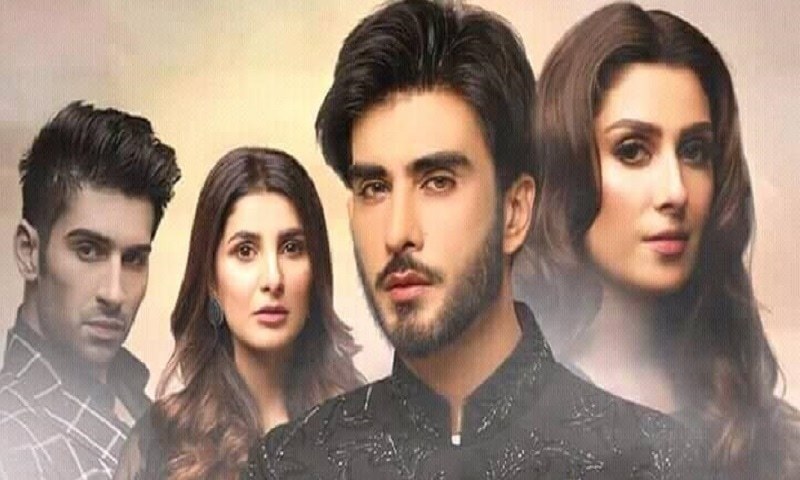 Koi Chand Rakh due to huge public demand, the channel has now decided to retelecast the hit show...

The Imran Abbas, Ayeza Khan-starrer Koi Chand Rakh recently aired on ARY Digital was hugely admired by fans and due to huge public demand, the channel has now decided to retelecast the hit show from Monday to Friday at 10 pm. The great news was shared in a post on their official Facebook page.
Read: Koi Chand Rakh Last Episode: A Strong Ending
Scripted by Maha Malik and directed by Siraj-ul-Haq, the play has been produced by Abdullah Seja or iDreams Entertainment. An intense story of love, deceit, and heartbreak, Koi Chand Rakh is a drama that you must watch now in case you missed it earlier and here's why.
1. Huge Ratings The serial received skyrocketing ratings and massive views on every episode on ARY Digital's official Youtube channel. This shows the play was a huge hit and the audiences actually loved it.
2. Run-of-the-mill Storyline Executed Brilliantly The story of the play was nothing out of the box but the way it was executed was amazing. A common story of a man blinded by the love of her wife's cousin sister and leaving her and his own daughter for his second wife and then realizing his mistake after a few years was directed in a very intriguing way that made the audience watch it with sheer curiosity and interest.
3. The Lead Actors Ayeza Khan and Imran Abbas playing the titular roles as Rabail & Zain had a huge impact on the success of the drama. This on-screen couple already has a huge fan following and they proved their mettle once again with their extraordinary acting skills in Koi Chand Rakh. The new model-turned-actress Areeba Habib also delivered quite well as the antagonist and convinced us on her acting skills with her debut drama.
4. Strong Ending The show had a very unusual and remarkable ending where as opposed to the common trend here the hero could not convince the heroine on living a happily ever after with him forever, rather the heroine made her own call and chose to live a life on her own terms and not to surrender before the hero who had returned to her after exploring all his options. This indeed gave out the much-needed message of women empowerment and women rights to the audiences
5. Title Track in Rahat's mesmerizing voice The OST of the drama crooned by the maestro Rahat Fateh Ali Khan added to its perfection and complimented the nature of the story really well. The OST in the magical voice of Rahat is itself a huge reason to watch the play if you haven't done it yet.