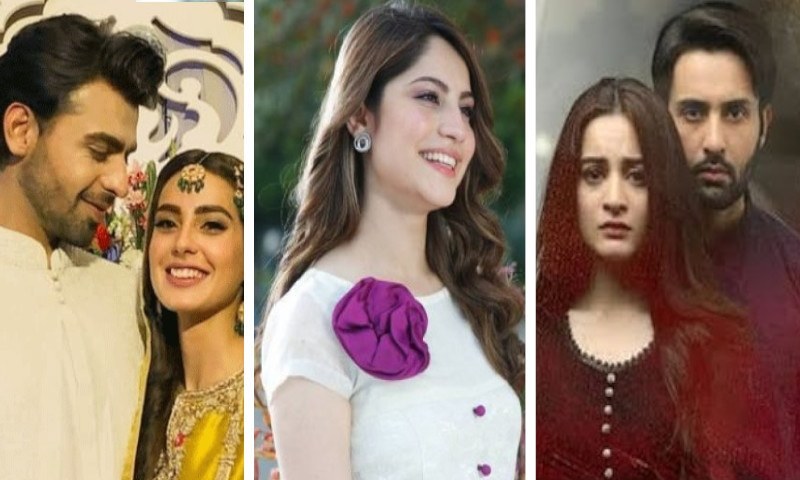 Writers of popular TV serials 'Suno Chanda', 'Bay Dardi' and 'Dil Mom Ka Diya' say they have been unfairly ignored...

The Lux Style Awards announced their nominees for 2018 a few days back, and feedback from the artistes, writers and directors is trickling in. Following Eman Suleiman and Mohsin Abbas Haider raising objections with the nominations, renowned novelists and television writers are now alleging unfair treatment, as well.
As is widely known, at the heart of an engaging, successful television production lies its script, for which the writers deserve due credit. In Hollywood, the Writers Guild of America has long strived to get writers their due recognition at all forums. This year, the LSA nominations for television serials were dominated by plays Suno Chanda, Dil Mom Ka Diya, Khaani, Dar Si Jaati Hai Sila and Balaa. Writers for some of these plays are now raising their objection regarding their names being ignored for the Best Writer – Television category, asserting that their contribution towards the success of these serials deserves equal recognition, too.
Saima Akram Chaudhry, writer of successful play Suno Chanda which aired on Hum TV is among those who believe they have been unfairly ignored by the LSA's for the Best Television Writers' category. The serial received some of the highest viewership ratings last year, and Farhan Saeed gained much prominence for his lead role. "The television serial won millions of hearts but was not nominated in the Best Actor-Male and Best Writer Category," says Chaudhry.
Read: Lux Style Awards Nominations for 2019: Final List Stirs a Few Controversies
Dil Mom Ka Diya was broadcast on the ARY Digital network and like Suno Chanda bagged quite a few nominations. Its writer Saira Raza believes she too should have been considered for her contribution towards crafting the characters and storyline which ultimately caught the viewers' – and the LSA jury members' – attention. Expressing her dismay, the writer said "Writers are the actual builders of dramas. Dramas like Dil Mom Ka Diya were a massive hit and nominated in every category but not for the best writer. Wow!"
Similarly, writer Shugufta Bhatti was responsible for crafting Bay Dardi's touching narrative, which followed the travails of a couple facing unfortunate circumstances, being infected with HIV. Bhatti believes that the drama raised a very hot-button issue and should have been recognized by the LSA jury members. "Bay Dardi did not bag even a single nomination," says the Aatish writer, "It was a drama serial that educated people all over the country about HIV AIDS."
These writers also believe that Misbah Nausheen, who wrote HUM TV's hit production Ishq Tamasha should too have been recognized in the Emerging Talent category.
It certainly cannot be disputed that writers are the backbone of any film or television production. Lux Style Awards are the premiere platform for recognizing prominent Pakistani showbiz talent, therefore jury members perhaps can consider expanding or sub-dividing different categories in order to ensure that every worthy nominee gets his due place in the final nominations. We sincerely hope the issues being raised are noted and resolved.
Stay tuned to HIPinPakistan for the latest on Lux Style Awards 2019!