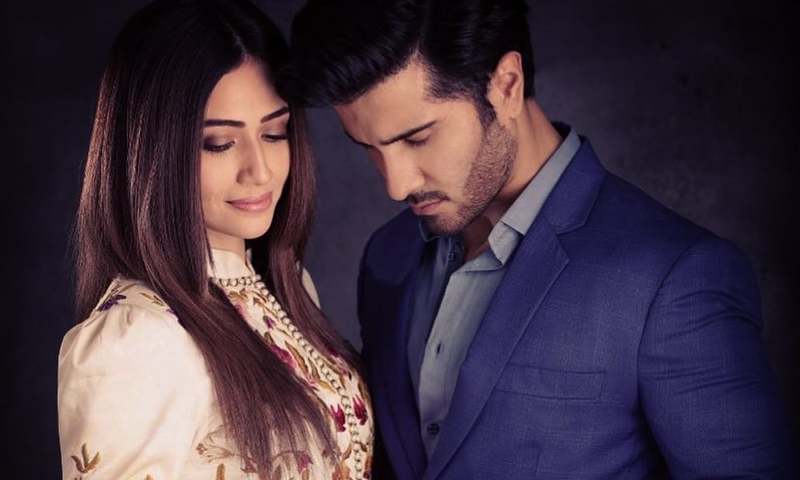 Khaani drama is a super hit show gets aired in Saudi Arabia...

Khaani aired on Geo TV in Pakistan and proved to be a mega-hit by breaking all the television rating points. And now, the drama is a super hit in Saudi Arabia.
Khaani is based on a tragic story that includes drama and a love story. Written by Asma Nabeel and directed by Anjum Shahzad, the drama has a very strong cast which includes Sana Javed, Feroze Khan, Mehmood Aslam, Saman Ansari, Salma Hassan, Rashid Farooqui, Muhammad Mubarik, Qavi Khan, Seemi Pasha, Shehzeen Rahat.
The story revolves around Sana Javed and Feroze Khan which are playing the role of Khaani and Mir Hadi. Mir Hadi is a very furious youngster, who is the son of a well-known political leader Mir Shah. The drama starts when Mir Hadi kills Khaani's twin brother. The drama continues for 30 episodes and each one for 40 minutes and with a very strong story.
While in Riyadh, the Information Minister Fawad Chaudry mentioned that Saudi Arabia and Pakistan are in talks to increase the cultural trade between them. He further called on stakeholders to take responsibility of dubbing Pakistani dramas in Arabic so they can be exported to Saudi Arabic and to the Gulf region.
After Khaani made it to the prime time show and while talking to the news agency about getting much appreciation and love from KSA, Feroze Khan stated, "I have received immense praise from Saudia Arabia since Khaani started airing there. They have translated my play in Arabic and it is a delight to know that it's airing on prime time."
Read: HIP Reviews Romeo Weds Heer Episode 30: Sana Javed is Flawless as Heer
The Khaani star also added that "Arabic dubbing has opened more avenues as people not only from Saudi Arabia but Palestine are watching it. Now it will reach to a wider audience in the Middle Eastern regions as well." Feroze further said that he wants more Pakistani dramas to be dubbed and aired in Saudi Arabic. He said, "Not just his dramas, but more people will watch Pakistani dramas now and we have transcended many boundaries by tapping into another language."
The drama Khaani is airing on MBC Bollywood in Saudi Arabia.