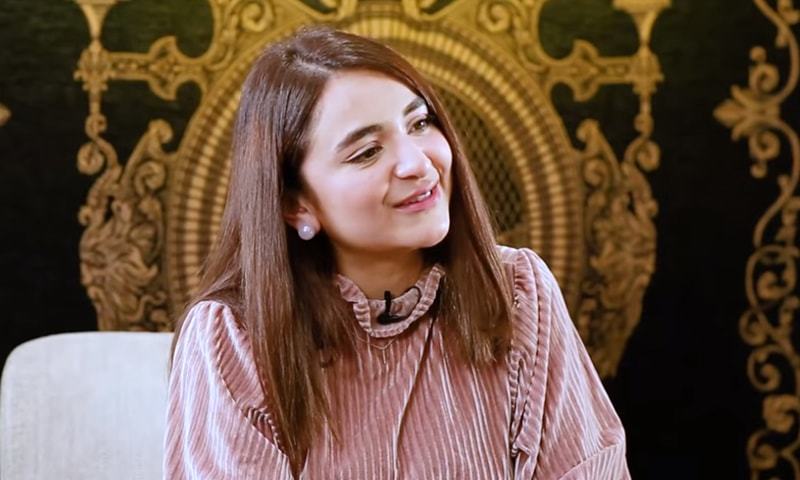 2012 Marked a Turning Point in my career! - Yumna Zaidi

Yumna Zaidi is amazingly talented and needs no introduction. At first, we saw a glimpse of her acting abilities in drama serial 'Thakan' matching up with the powerhouse performer Saba Qamar. She went on to establish herself as a household name with her noteworthy emotionally intense performances in Khushi Ek Roag, Meri Dulari, Dil Muhallay Ki Haveli, Rishtay Kuch Adhooray Se, Mausam, Guzaarish, Zara Yaad Kar, Dar Si Jaati Hai Sila, and Dil Kiya Karey. She carved her own niche entirely on her own terms and that too without a 'Starkid' privilege. In a recent interview at digital talk show 'Rewind with Samina Peerzada' Yumna spoke passionately about her journey.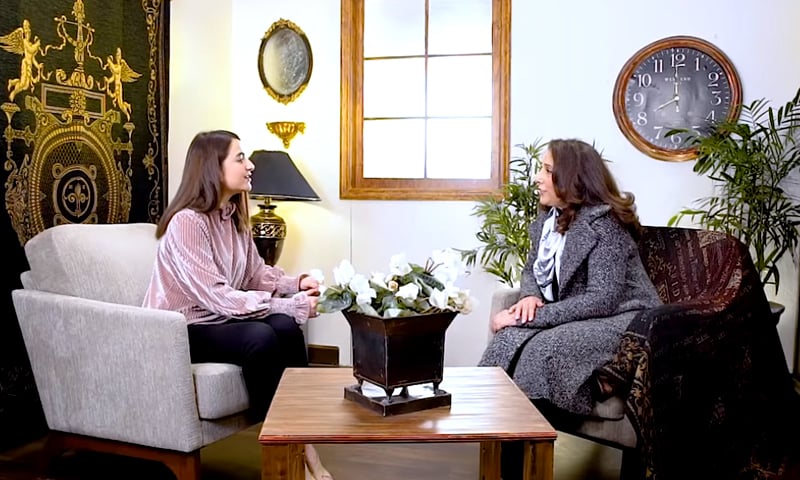 Here are some excerpts from the interview…
Yumna's mother is her best friend.
She revealed that her parents devoted their entire life in upbringing their children. Moreover, her entire family encourages her work and eagerly waits to watch her performances.
Yumna, the poet!
She wrote her first poem in class VIII on 'Bakra Eid'. She occasionally pens downs what she thinks and may write something in the future.
Yumna has no regrets of choosing acting over interior designing!
She completed her masters in interior designing and architecture from the College of Home Economics (Lahore). Yumna believes she was fortunate enough not practicing interior designing professionally as she is cent percent confident that acting is what she does best.
Career beginning (courtesy Affan Waheed)
She did not aspire to pursue a career in acting; although she was approached by Affan Waheed (who was friends with Yumna's older sister in NCA Lahore) for a small role. Yumna was in VIII grade at that point of time and got Rs.5000/- as compensation.
Faced rejections at times!
She gave many auditions for hosting and acting and got rejected many times. Once she went for an audition at style 360 where an astrologer told her that 'Aap ke chehre par log channel rokay gein' and since then times changed for the good.
Rise to prominence!
She was approached to play a negative character in Amin Iqbal's play 'Thakan' on ATV. Soon after she bagged a lead role for a drama serial and since then there was no looking back.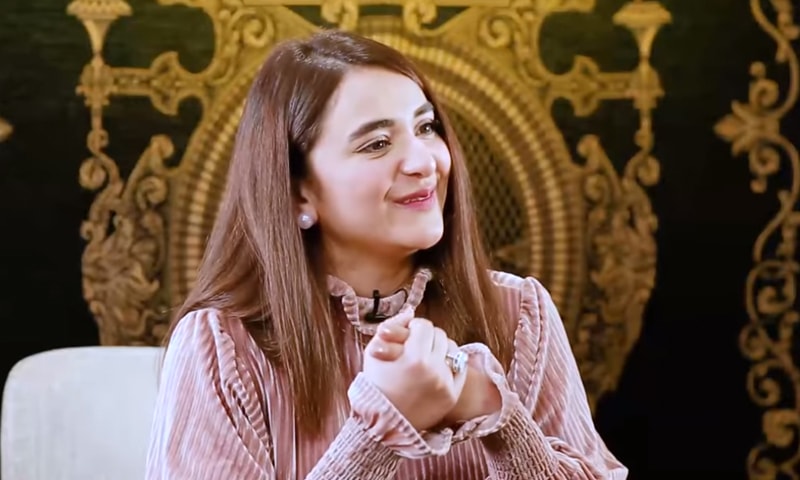 The receptive industry!
She said her entry into showbiz was very smooth and people from the industry accepted her graciously that eventually added a lot to her personality.
Selfish in terms of work
She is quite on sets and maintains a distance with co-stars for 20 days at least. She tries to be in the character as she feels the extra frankness would show up on the screen.
Yumna the family entertainer
She cracks jokes with family and friends making sure that people shall enjoy every moment when she is around.
On enjoying success!
She mentioned that she never expected such a humongous response from the audiences and enjoys every bit of it. Zaidi's teachers, college friends, and colleagues are very supportive, in fact, her siblings make her realize that she is the best, but Yumna doesn't take success on her head.
Allergic from latecomers!
Yumna is a morning person and is very particular about time; she believes late coming is a bad habit. She said there are some directors who have the habit of coming late that upsets her to quite an extent.
Stardom has made her mature!
She said demanding for a particular thing wasn't part of her personality but post-stardom she has become more mature, professional in terms of managing her work, schedules, and budgets, etc.