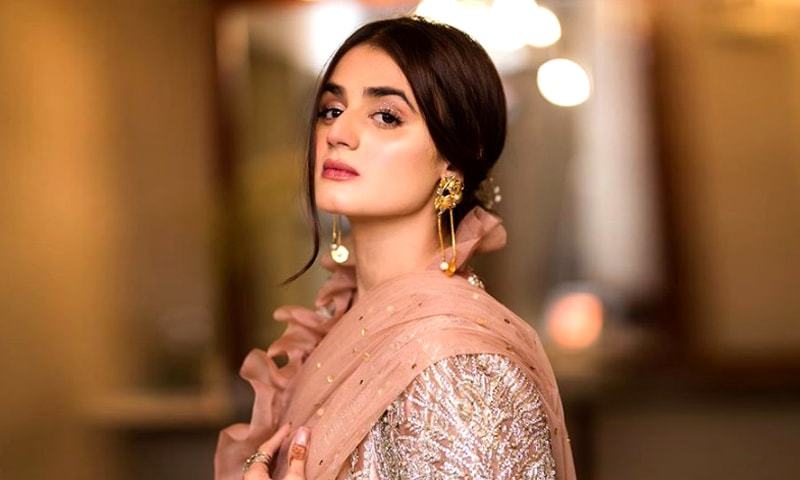 We at HIP spoke to the Hira Mani how does she manage to pull off such intense characters with ease...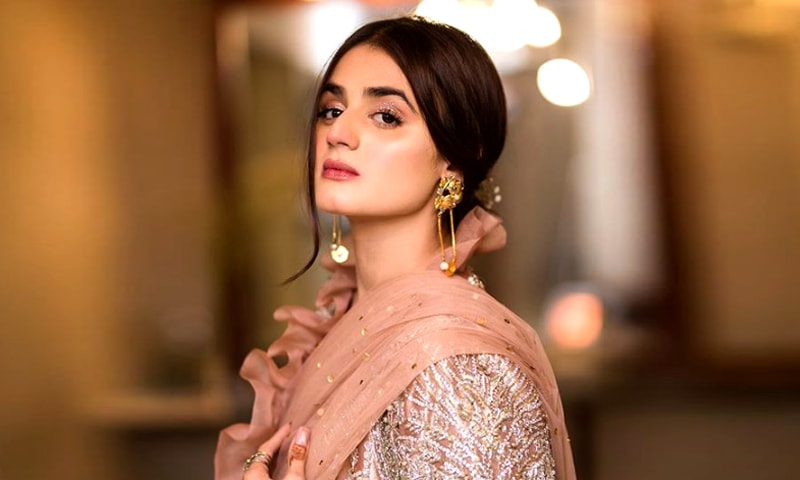 Hari Mani is the current sensation of the entrainment industry. You can feel her excitement in her voice; her sheer versatility is setting new bars; her subtle and graceful performances have won her fantastic reviews and ratings giving her contemporaries a run for their money. An aspiring actor since childhood Hira started hosting with Mani in (Hum 2 Hamara Show). It was Mani who insisted Hira to take up acting and she made her acting debut with 'Preet Na Kariyo Koi' in 2014 and over the years has managed to leave people spellbound with back to back successful projects.
Basking in the glory of her recent successful outings Do Bol and Bandish, we at HIP spoke to the actress how does she manage to pull off such intense characters with ease as well as juggle her parallel life as a mother and wife.
HIP: As a child and growing up, what did you want most of life… wealth, fame or love?
HM: I always wanted to be treated with love and attention; you can make me do anything if asked kindly. I never worried about wealth that my mom did (smiles), wasn't exposed to fame, all I wanted was love which I got from my parents, siblings, husband and now my fans all around the world, so my life is complete but incomplete without love.
HIP: What influences of Mani have changed your life?
HM: People often refer to me as the female version of Mani; he has a strong influence in my life, he is unique and precious at the same time. I was obsessed with his natural acting skills since 'Sub Set Hai', his positive vibes help me grow every day. He taught me to be a trendsetter rather than being mediocre, instead of being impressed by everyone he made me prove my mettle as a wife, mother, and actress. Without Mani, I wouldn't be the person I am today.
HIP: How would you describe your journey from a commoner to a celebrity?
HM: It's life-changing, revelatory, brilliant and insightful.
HIP: You've kind of carved this very interesting niche for yourself where you're the go-to character for these intense and intelligent characters? How has that happened?
HM: My journey has been organic nothing was planned or deliberate. Yakeen ka Safar was a game changer and subsequently, Pagli, Dil Moam Ka Diya, Aangan, Bandish and Do Bol happened; people started taking me seriously as an actress. I allow myself to push my limits and constantly contribute to the entertainment industry. I feel moving forward is important and that's what I always strive for.
HIP: You career is on such a roll, you have got the best dramas and great co-stars to work with. How do you feel?
HM: It's a great feeling being applauded and getting the opportunity to work with talented people, it's an amazing privilege within itself and I am enjoying every bit of it.
HIP: How do you feel about changing the notion that married actresses' are not bankable?
HM: These are backward mindsets prevalent in our society that objectify women to the extent that only a single or unmarried woman are considered bankable or treated as money minting objects. There isn't any reason for entertainment industries to reinforce such stereotypes; I believe it's a shameful notion.
HIP: Does the ability to portray different characters on screen come easily or it's a challenge for you?
HM: There's nothing in life that comes easier, I believe one must go through the learning curve regardless of having raw talent. I learn from with each project, try to overcome my mistakes and aim for good. If it isn't challenging, it wouldn't be fun.
HIP: Is it really tough to make the right choice of roles? Do you follow your Instincts?
HM: There isn't any specific formula; I consider my instincts the key while choosing scripts and fortunately they have worked. I get great advice from my husband, family, and friends. As a performer only I can realize my capacity to portray a character to a certain degree of believability.
HIP: As a busy mother and actress, how do you juggle your home and work?
HM: Trust me; it's not easy (smiles). I love my work and family, I am fortunate to have them in my life; they are very protective about my career and happen to be my strength always. I realize the fact that my kids are young therefore I spent most of the important time of my day with them; weekends are for the family - friends, and work is nonstop!
HIP: What do you think about the term Feminism?
HM: Feminism has played a key role in changing the concept of women empowerment in the contemporary world. On the contrary, it's pointless if it creates a divide, therefore, all women must unite in its true meaning.
HIP: Does it bother you when people speculate about your personal life?
HM: I feel you can't complain much about the personal space as being a part of the limelight comes with a few strings. Stardom is kind of bitter and sweet, the love and appreciation by our fans is undoubtedly great, at the same time it has its own set of takeaways as well.
HIP: How do you deal with trolls?
HM: Honestly I won't get time to work if I entertain social media trolls, let them enjoy their few moments of fame.
HIP: How did you manage to shed all the extra kilos? What's your fitness regime?
HM: I feel you should love yourself as many people are connected with your life. We tend to forget people and don't value them within our depression mode. I feel my life and health has become more important especially after my children (Muzzamil and Ibrahim) I make sure to hit the gym regularly.
Hira ended up the conversation on a delightful note and said: I am extremely thankful to my fans for showering immense love for my work. I am still sinking in the adulation of Do Bol (smiles) one thing is for sure that the audience are in for a big surprise with my upcoming projects.