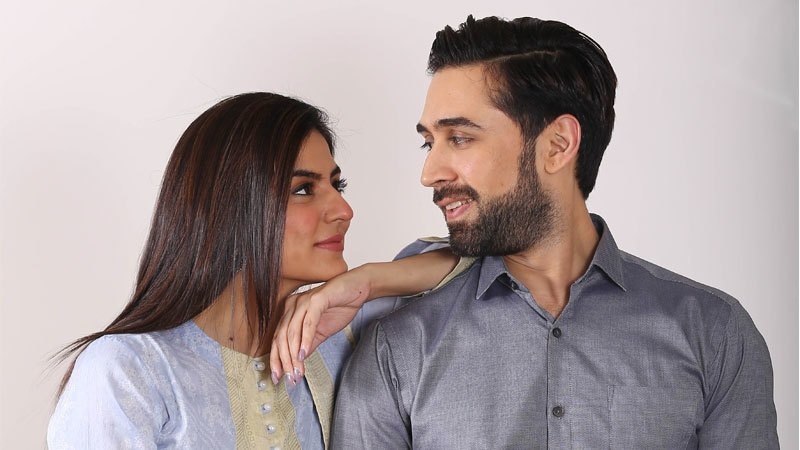 Ali Rehman's portrayal of Ammar's self-obsession is beautifully done; you feel frustrated with his bull-headedness...

When the drama "Khaas" was going to start, everyone seemed excited. Sanam Baloch, the much-beloved actress, was making a come-back after years! The promotions of the drama further created hype in the audiences. With Ali Rehman, Haroon Shahid in the lead roles along with Sanam Baloch, this serial promised it's viewers much. However, the start of the drama seemed to depict it to be a disappointingly run-of-the-mill story. Love at first sight, surprisingly, of both the male leads, with the seemingly confident and beautiful heroine.
The next few episodes have, though, helped form the story better. Hats off to Sarwat Nazeer for her writing, and Danish Nawaz for his direction! The actors, especially, Ali Rehman as Ammar, and Sanam Baloch as Saba are drawing the audiences. Haroon Shahid just seems to be the forsaken one-sided lover, as yet. His character will perhaps reveal further in the episodes to come. Refreshingly, the focus was not sickeningly of the lover pining away. Instead, the focus stays on the narcissist, Ammar, and Saba, struggling with their marriage.
Ali Rehman portrays the character of the self-centred, self-obsessed Ammar to perfection. He refuses to see his body-shaming insults of his new wife as humiliation. Nothing is beyond "Mazak" for him. And we see that Saba is clearly tortured with this mental abuse.
The entry of Ammar's beautiful cousin, Sonia from Norway, is another cherry on top in this whole situation. What is amazing is that she sees his mistake, but as a typical mum of the spoilt-rotten son, Ammar's mother (Saba Faisal) doesn't. She does still insist for Ammar to bend when things obviously start to get tense between the new couple.
The bull-headedness of Ammar though is beyond fathom. So used to self-pleasing is he that his mistakes aren't mistakes to him. And Ali Rehman has portrayed him so well, you actually feel frustrated with his despicable behaviour. There are scenes when you roll your eyes and heave a sigh just like Saba (Sanam Baloch) is.
With the way things are going through, it seems that Saba will have to swallow the pill and bear it all with a grin. But the way she is portrayed as one with self-esteem, brains, and beauty, it may just get a bit too difficult for her.
And what role will Haroon Shahid, as Faakhir play? We will all just have to wait for the next episodes to come.