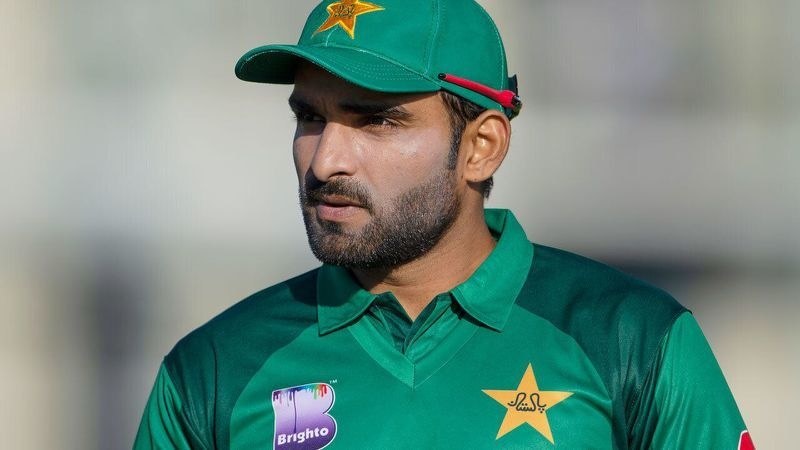 The emerging, talented and aggressive batsmen of Pakistan Cricket Team, Asif Ali got a lot of fame in the last ...

The emerging, talented and aggressive batsman of Pakistan Cricket Team, Asif Ali got a lot of fame in the last couple of years due to his amazing performance with the bat. He comes to bat at number six and hits the ball hard. Asif started his career with tremendous batting in Pakistan Super League where he represented Islamabad United and played a big role in United's win.
Unfortunately, his daughter was diagnosed with cancer earlier this year when Asif was playing Pakistan Super League. She was first treated in Pakistan and was then sent to the United States for treatment but unfortunately, she couldn't survive as the cancer was in its last stage.
The young angel died last week when Asif was in the United Kingdom with Pakistan Cricket Team as the team was playing a 5 match series against England. Asif heard the news and immediately went to see his daughter for the last time. The whole team was really sad to hear the news and prayed for the young girl and her family.
Asif is now back with the team as the World Cup is about to start. Before leaving for the UK, he took to Twitter where he said, "Leaving today to join Pakistan team in the UK for our Cricket World Cup journey. We as a team will be in need of your prayers & unconditional support."
The best part of the note was, "I want to remember Dua Fatima as a warrior. She was my strength and inspiration. The fragrance of her memories will stay with me forever. I again request you all to pray for the soul of my angel. Thanks again for being there for me."
This emotional note by Asif was loved by his fans and followers and everyone is praying for Asif, his family and especially the young soul who passed away.