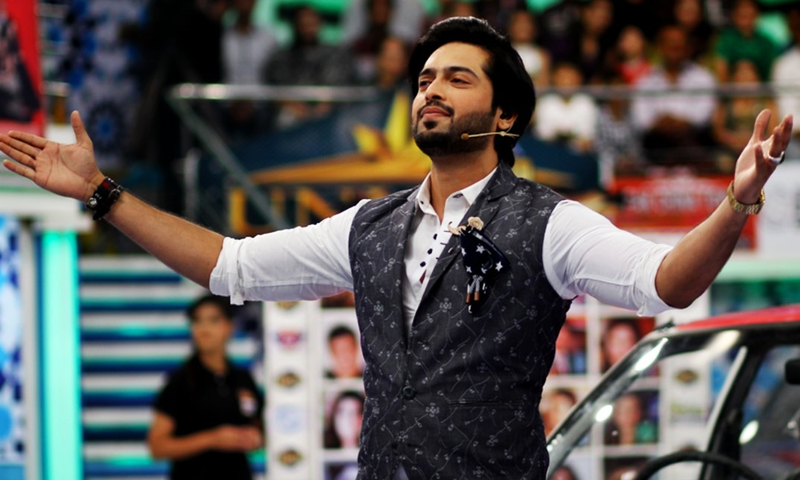 Celebrities are influencers must not forget that sexual harassment is no joke and should be taken seriously...

The #Metoo a movement that has brought forth many sexually abused. With the reforming of the laws concerning harassment too, those abused feel more confident coming forward and speaking.
While the Meesha vs. Ali case may have divided people in their opinion and support of the respective celebrity, one thing is for sure, it has boosted awareness on sexual harassment. Not only that, it has encouraged many voices to speak up and fight. But what is extremely disappointing and discouraging in all this scenario, is when someone especially, a well-beloved star laughs about this very sensitive issue.
Sadaf Kanwal, took this issue a little too lightly, while on HSY's show, and people haven't forgiven her for it.
Read: Sadaf Kanwal latest comments on the #MeToo movement strike the wrong Chord
Now, Fahad Mustafa has disappointingly done the same. On his show with Aijaz Aslam and Faisal Qureshi, he made the mistake of making a crude and unacceptable joke about harassment. Being chased around the set by his friends, he was reported to have said, "Mei kal Facebook per harassment ka case karun ga tum pe. Beta, ye chal raha hai. Kal to dekho tum log." (I will be putting up a harassment case against you on Facebook. This is what is "in" these days. I'll see you guys tomorrow.)
One's mind just freezes. How can someone actually say this!
If that wasn't enough, Shazia Marri had to correct news show host, Kashif Abbasi, on his show. The sexual harassment case by the NAB chairman was under discussion, when the host was reported to have said, "Aap aurton ki liye bohut asaan hai shor daalna."
Shazia Marri, as reported by Dawn Images, had to step forward and bring him back to reality, reminding him who the actual victims were.
Read: MNA Shazia Marri corrected Kashif Abbasi for trivializing harassment on National televison
Our stars need to reform themselves. They are influencers and need to take this role seriously. If someone of their stature can stoop to this level, then who is to speak about their fans resonating the feelings they feed in?