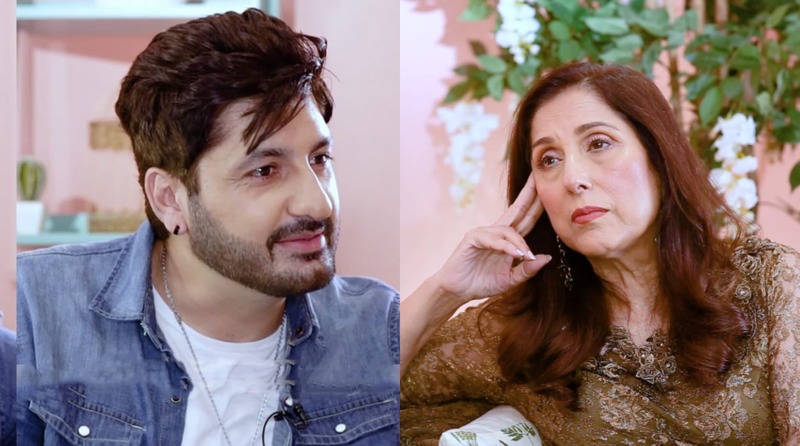 Syed Jibran a doctor turned actor recently appeared on Rewind with Samina Peerzada...

With the drama "Ranjha Ranjha Kardi" being such a super hit, it was no wonder that we saw Syed Jibran on "Rewind with Samina Peerzada". Having acted phenomenally, people definitely wanted to know more about him, and this episode was very thoroughly interesting.
Syed Jibran spoke about his drama, and how he chose to be part of it. He was offered the role by the director, and since he himself found the role very "intriguing", and the script and the team very appealing, he jumped at the chance. And what a wonderful result was this drama!
What was more interesting, was when he spoke of how he ended up acting. He was studying to be a doctor, and just a bit with his friend pushed him towards this field. The drive to win that bet placed him in the acting fraternity. Perhaps this is what fate is.
Hilariously, in his desperation, he admitted having emailed Samina Peerzada her self when searching for work. He didn't even know her original email address, but assuming a random one, had sent several emails to the id. They did have a good laugh when his fluke turned out to be the host's correct address!
"I never looked back," he said when speaking about moving to Karachi for work. With dramas like "Ranjha Ranjha Kardi," he has only to look forward.