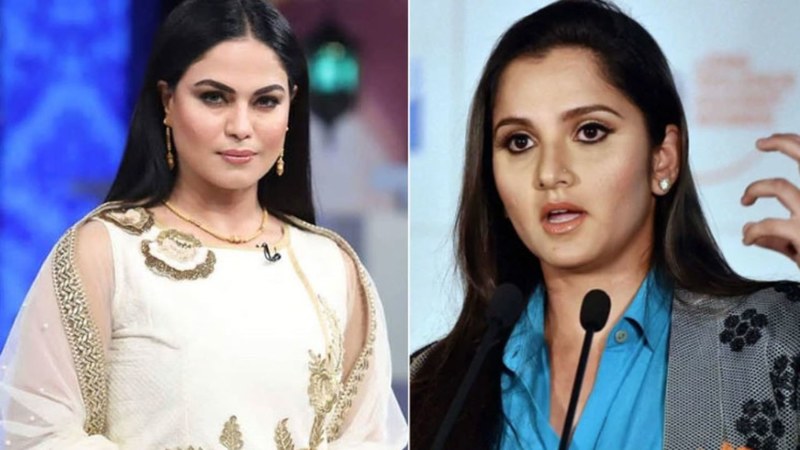 Sania Mirza didn't like Veena's tweet for obvious reasons...

Pakistanis are really disappointed by the performance of their cricket team after Pakistan lost to India in an all-important world cup match at Old Trafford, last Sunday. Everyone, including the stars and celebrities, are bashing the team for their poor performance and non-serious attitude.
Read: What Has Gone Wrong with Hasan Ali?
Shoaib Malik, Wahab Riaz, Imam-ul-Haq and Imad Wasim were found in a café having sheesha and burger before the match day and some videos of this sitting came on social media. Shoaib's wife and Indian tennis star, Sania Mirza were also there with the players. Most of the fans think that this nonserious attitude and poor diet is the reason for the team's defeat hence they are criticizing the team for it.
The famous Pakistani actress took the matter to Twitter where she addressed Sania Mirza and said that it is not good to take your child to a Sheesha place she also held Sania responsible for boys having junk food.
Sania Mirza didn't like Veena's tweet for obvious reasons. She gave her to shut up call by mentioning that their child wasn't with them and she is not responsible for Pakistan Cricket Team.
The story doesn't end here. Veena replied by sharing a tweet that Sania deleted after posting and said have some guts.
This is not the first time we have seen stars fighting over Twitter but Veena shouldn't criticize Sania because she has nothing to do with Pakistan team.