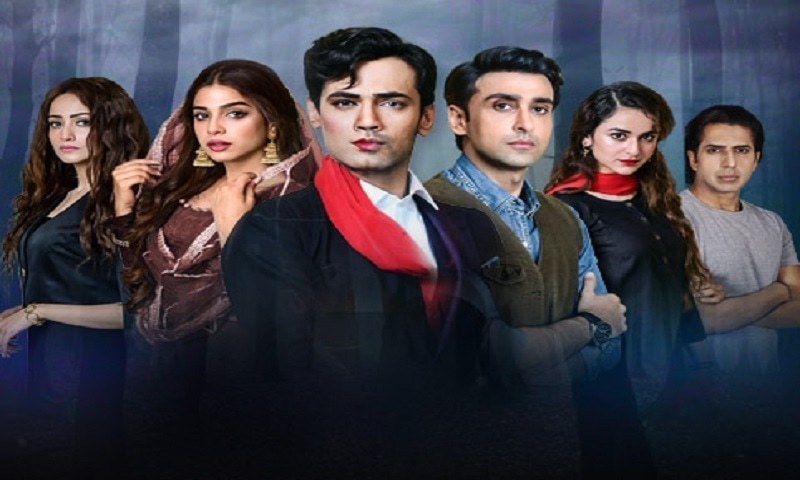 The focus in this episode was mainly on Gohar, played beautifully and effortlessly by Sonya Hussyn...

The teasers of drama serial Ishq Zahe Naseeb have been creating a huge buzz recently and it seemed like a promising play to look forward to this season. The unusual story and the stellar cast were some of the appealing factors for this serial. The writing of Hashim Nadeem, the direction of Farooq Rind and production of Moomal Productions further made it a much-awaited serial. The first episode of Ishq Zahe Naseeb was aired yesterday, and it totally lived up to the expectations and it is safe to say that it is added to our must-watch dramas list.
The first episodes of dramas usually introduce the characters while also laying the foundation of the story and future events. Ishq Zahe Naseeb's first episode also did that but things were kept simple. Some of the characters were introduced in the story but since it is a complicated and complex story, not much of details are revealed yet. The focus in this episode was mainly on Gohar, played beautifully and effortlessly by Sonya Hussain, and her relationship with Kashif, played by Sami Khan. Gauhar is a simple and bubbly girl who likes to enjoy things around her. She believes in things like horoscopes, fortune telling, and palm reading while Kashif does not but he accepts and loves her for the way she is. However, there were hints that things might not go as smoothly for them.
On the other hand, we were also introduced with Sameer, the main protagonist of Ishq Zahe Naseeb, played by the talented Zahid Ahmed. We did not get to know a lot of details about his past or his character in this episode and he got no dialogues in this episode, but the writer very intelligently established the fact that there was something wrong with him and his childhood. The scene in which his employees discuss his past hinted that Sameer has a mysterious and dark past, thereby enticing the audience to tune to this drama and find out more about him.
Overall, the first episode of Ishq Zahe Naseeb was brilliant and intriguing. The writer deserves real appreciation for not just coming up with a unique story but also for those intelligently put dialogues. The director has done a good job too with the portrayal of the story in a really convincing and realistic manner. Coming to the actors, Sonya Hussain and Sami Khan were really impressive and completely fit their roles. Zahid Ahmed did not have any dialogues but his expressions, body language, and overall performance were spot on. Excitedly looking forward to what Ishq Zahe Naseeb has in store for us.