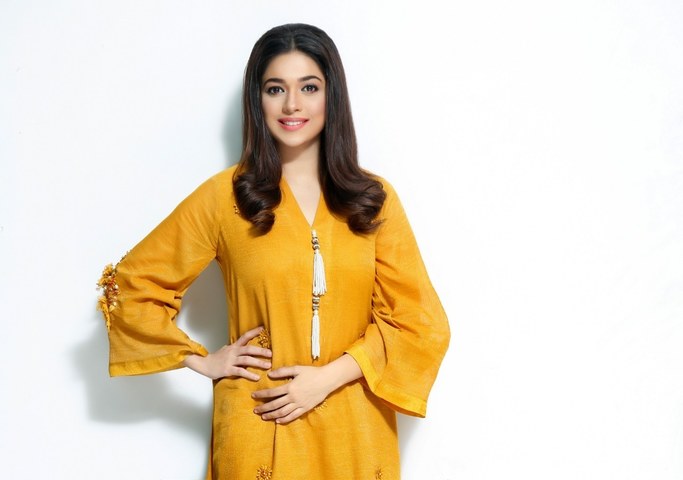 The actress plays a simple girl who comes across as someone who would never wish ill for anyone...

Ever since we heard the news that actress/host Sanam Jung was returning to television with a drama we for one have been looking forward to it as besides being a great host it is acting which we feel truly compliments her. So with the teasers of Main Na Janoo now out, the story seems interesting as besides her it also stars the two versatile actors Zahid Ahmed and Affan Waheed.
Yes, guys, where the play already has such talented actors on board how is it possible that the drama will not ignite our interest in it.
Read: Sanam Jung is Making a Comeback on TV!
Directed by Furqan Khan, the first teaser of the drama showed Zahid Ahmad as Flight Lieutenant Zulqarnain who comes across as a go-getter and is thrilled to be a part of the air force but how will his life enter a difficult phase is what we can't wait to see soon.
The second teaser gives us a glimpse of Sanams character who looks like a simple girl and is a bit sad as her younger sister is preferred more despite sharing the same father but with her mother (Huma Nawab) declaring how sinful she was we have a feeling that the story will enter a new twist from here.
With Affan Waheed's character not revealed as yet, we look forward to watching Mein Na Janoo soon as Sanam has left a positive mark on us with the teaser reveal and we are sure her comeback will not be a disappointing one at all.