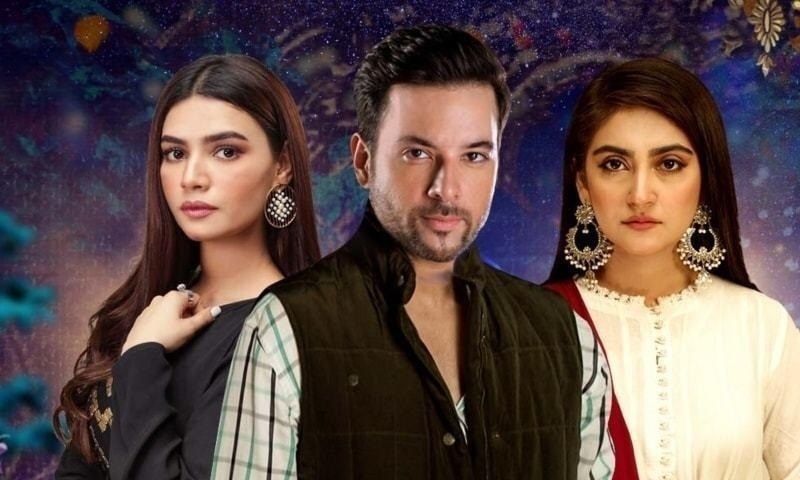 A drama which got us pretty excited for it ever since we began to watch snippets of it has been the Mikaal Zulfiqar starrer Ramz-e-Ishq which began last night much to our delight and having viewed the first episode well we quite liked the emotional love saga which promises to be worth watching for sure.
Written by Misbah Nosheen, we liked how well planned her characters were and how in the first episode we got to know the exact relations of everyone with one another. Directed by Siraj-ul-Haq, each scene was well shot and kept to the point which actually made the story more interesting as it comes across as a script which has been penned down with a lot of planning.
So what exactly is the story of Ramz-e-Ishq? Well, let us tell you all about it in case you missed it last night.
Read: The Euphonic Ost of Ramz e Ishq Will Leave you Awestruck
Mikaal plays a rich boy called Rayyan who has always been in love with his first cousin Roshni (Hiba Bukhari) but with her being the daughter of Wajahat (Aijaz Aslam) who married his sweetheart much against the wish of his father played by Abid Ali, we see him being outcast from the family since then.
Fast-forwarding to the present age, Roshni and Rayyan are all grown up and she is engaged to be married to someone else much to Rayyans horror but since his entire family does not acknowledge Roshnis existence, their romance is kept low key.
With the cast also comprising of Nida Mumtaz whom we are happy to see play a negative role for a change as she essays Wajahats sister who gets divorced due to his actions when young has held a grudge against him since then and with her own niece about to get married her heart remains stone cold.
Another thing which we liked about Ramz-e-Ishq was the chemistry between Mikaal and Hiba as the duo are a fresh pair and played the madly in love couple perfectly who want to be together but at the same time do not want Roshni's father to face disgrace at the hand of his family once again.
With Roshni accepting the fact that she and Rayyan will never be together, let's see how the story unfolds as we also got to see Rania ( Kiran Haq ) be madly in love with Rayyan too! Having just begun we so far as the emotional saga as it promises to be a ride with lots of twists and turns which hopefully will not disappoint as the weeks go by.
A welcome onscreen couple in the form of Mikaal Zulfiqar and Hiba Bukhari, we look forward to watching Ramz-e-Ishq every Monday night at 8 pm only on Geo TV.