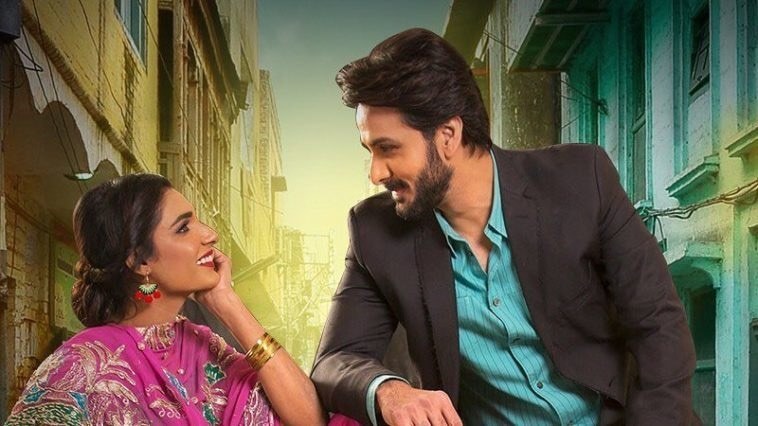 The latest rom-com from Pakistani cinema has an interesting plot and some strong performances...

With Pakistani cinema churning out romantic comedies fairly regularly, one can slot the films in their own unique types without much trouble. We have witnessed numerous frivolous, light-hearted tales without much substance, and then there are those films which are well-written with decent performances, sometimes even carrying a well-intentioned social message. Ready Steady No, the latest rom-com to hit the theaters, firmly belongs to the latter camp and pitches a pleasant surprise to the viewer otherwise expecting a typical, run of the mill film. To find out why read on…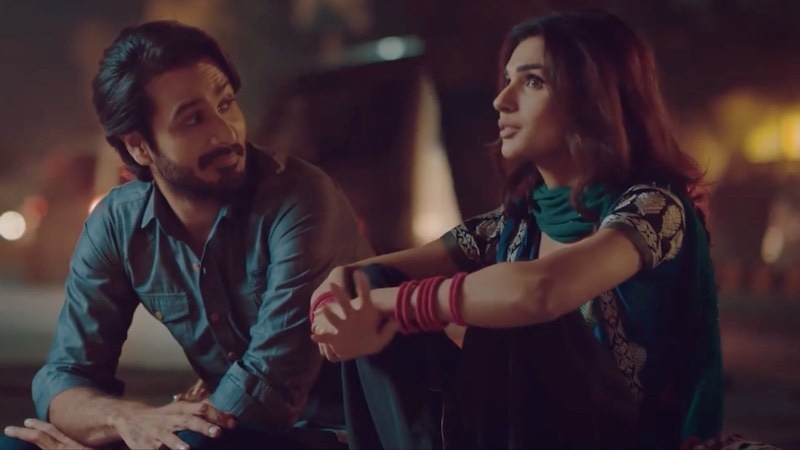 Starting with a traditional puppet show that presents the gist of the film – i.e. two lovers eloping to get married against the wishes of their respective families, the narrative moves rapidly to introduce its zany and somewhat eccentric lineup of characters. Amna Ilyas plays Razia, the on-screen daughter of an old-fashioned Jutt father (Salman Shahid), who has raised her as a single parent in the absence of her mother. Razia's father is adamant that she marry within her caste, and that too her cousin, the slow-witted detective Muneer (Munir Ahmad). She, however, has other ideas in her head and decides to elope with beau Faisal (Faisal Saif), who happens to be a Gujjar, to get married. Faisal, for his part, has his own quirky set of parents to deal with. Nargis Rasheed plays Faisal's domineering mother who will not take no for an answer, whereas Ismail Tara gets enacts the role of her henpecked husband.
As the romantic leads venture forth to make their marriage happen, they encounter the less-than-perfect lawyer (Marhoom Ahmad Bilal as Mazhar Fakhar) and a religious cleric (Zain Afzal) who will spare no opportunity to question the characters' religious credentials. Hot on their heels are the duo's respective parents and of course Muneer. Naturally, hilarity ensues.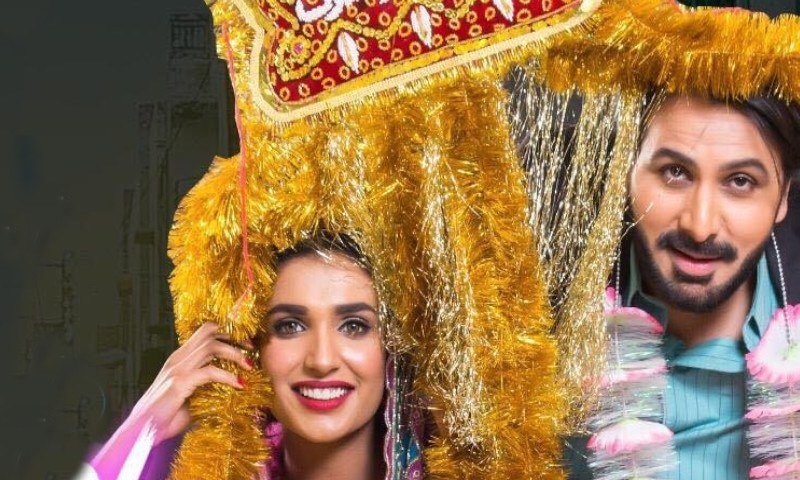 Writer and director Hishaam Bin Munawar comes up with a zippy script and does not unfurl all his cards at the story's outset. The screenplay following character introductions is packed with one unexpected situation and plot device after another, and the entailing hilarious consequences. There is an important plot reveal quite intelligently placed at the climax, which underscores the main theme of the film i.e. the pointlessness of social castes or zaat as called in Urdu. However, the film is not overburdened by its underlying social theme and at no point does it become preachy or condescending. The comedy around the romantic leads' escapade also avoids going the usual potty humor/innuendo-laden route, which is definitely a welcome change.
Performance-wise, the film is a Salman Shahid show. The seasoned thespian does not showcase his histrionics in cinema as often as one would like, but whenever he does, he makes it a memorable affair. Ready Steady No is no exception. The film requires the actor to display quite diverse character traits (disclosing any more would be tantamount to a spoiler), and Shahid passes with flying colors. He is ably complemented in his efforts by Nargis Rasheed and Amna Ilyas, two gifted actresses who breathe life into their respective roles. Amna Ilyas does well in bringing out Razia's inner strength and resolve, and also shines in the comedic portions of the film. Nargis Rasheed, on the other hand effortlessly brings out the rather sadistic traits of Faisal's on-screen mother, and surprises you even more in the climax reels. Debutante Faisal Saif was adequate, although at times one felt more energy and verve was needed.
While the screenplay boasts of numerous interesting plot points where characters such as Muneer and Nayyar Ejaz's barha Maulvi get to display their farcical qualities, its pace, especially towards the second half waivers quite a bit. Cutting the reels by ten to fifteen minutes would have made the narrative a lot more cogent and also enhanced the impact of its climax. Ready Steady No is a film that relies heavily on farce, situational humor and satire to poke fun at the society, and the jokes' punchlines do hit their mark, more often than not. However, repeating these punchlines needlessly at certain points diminished their comedic value and is something that needed to be addressed in the script editing process. And in another minor quibble, for those of us not accustomed to regional dialects/languages spoken in the film, Urdu or English subtitles were much needed.
On the technical front, photography by Fazal Ahmad and Mohammad Ali is satisfactory without being extraordinary, gelling quite decently with the indie feel of the film. The soundtrack, composed by renowned flutist Baqir Hussain is pretty good, too. The songs are easy on the ears, with the track Dekho Dekho standing out.
Overall, Ready Steady No makes for a worthwhile viewing experience, in large part due to its smart storyline and effective performances. The film might not be perfect or boast of a lavish, grand mounting, but it has more than enough to keep you entertained for about two hours and also bring a smile on your face by the time the end credits roll. And that is more than what most films can manage.