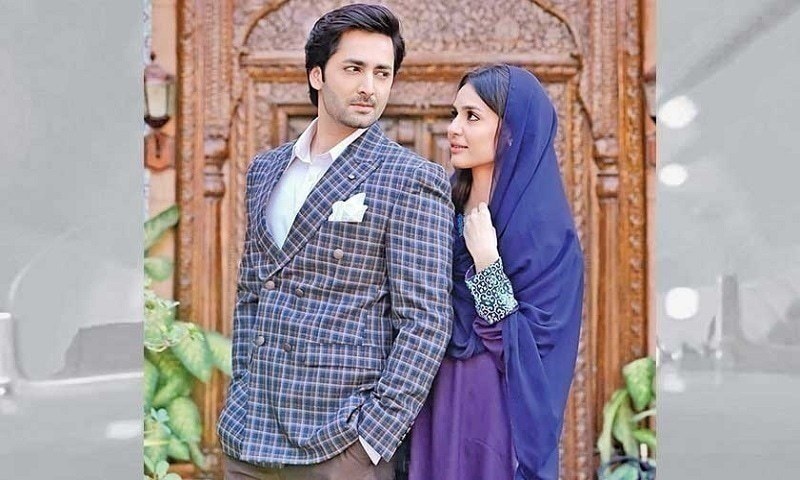 A family oriented emotional roller coaster , the drama has us hooked right till the very end .

A drama which we have been following since it began is the Danish Taimoor and Madiha Imam starrer Mera Rab Waris which has entered a new twist where Ayla is determined to drive Harris away from Ayesha and that is something which we hope does not happen .
Written by Jahanzeb Qamar and directed by Asad Jabal with production from 7th Sky Entertainment , the story is a very heart warming one as it revolves around the journey of the religious minded girl called Ayesha who always tries to see the good in others but last night she became tired of hearing lies and decided to show Ayla her place in a very subtle manner which was actually needed .
With the entire focus on Ayesha and Harris , now people are becoming aware that something is wrong with the duo because remember Harris had lied to Ayesha about going to Aylas house but with him after dealing with his anger decides to work things out with Ayesha as he loves her a lot .
Read :HIP Reviews Mera Rab Waris Episode 26: Danish Taimoor and Madiha Imam Continue To Make It A Must Watch!
Meanwhile as far as Faizi and Nimra are concerned well Faizis mother played by Nida Mumtaz tells Nimrah not to praise Ayesha so much in front of Faizi as she fears that if Nimra ever finds out about his feelings for Ayesha all hell will break loose .
So an interesting episode we just hope that things now move at a fast speed as mid way we did feel that the episode was a bit slow . Talking about the acting part well the drama belongs to Madiha Imam , Mirza Zain Baig , Danish Taimoor as well as Seema Pasha who is trying to make sure Ayesha leaves Harris once and for all .
With us glued to Mera Rab Waris we will be watching it next week too on Thursday night at 8 pm only on Geo TV.