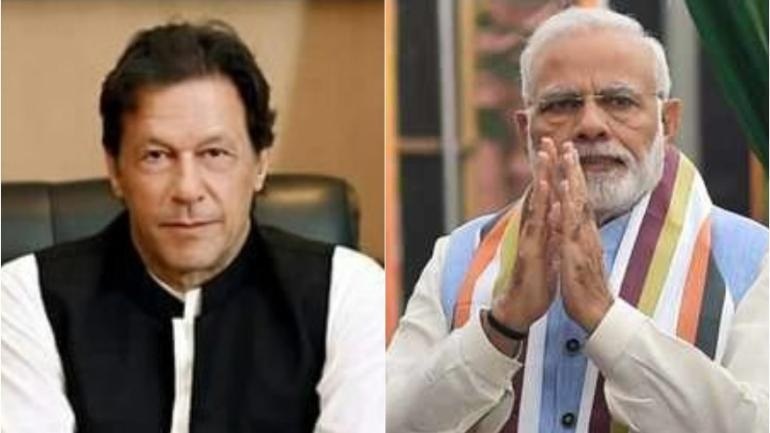 The letter demanded a complete stop on all association with Pakistani artist. Things are really getting serious...

In retaliation to Pakistan banning all indian movies in the cinema, all content being banned has led to India banning all Pakistani artists.
The All Indian Cine Workers Association (AICWA) took to Twitter to share a letter addressed to PM Narendra Modi, demanding a complete stop on all association with Pakistani artists.
The letter was shared on thursday. The letter reads "AICWA urges all the film industry, film fraternity to put a complete stop to any association with Pakistani artistes, musicians and diplomats. AICWA is demanding a strict 'say no to Pakistan' for trade and bilateral relations. Entire film industry and cine workers have refused to work till there is no complete ban of Pakistani makers, Artists & Trade partners "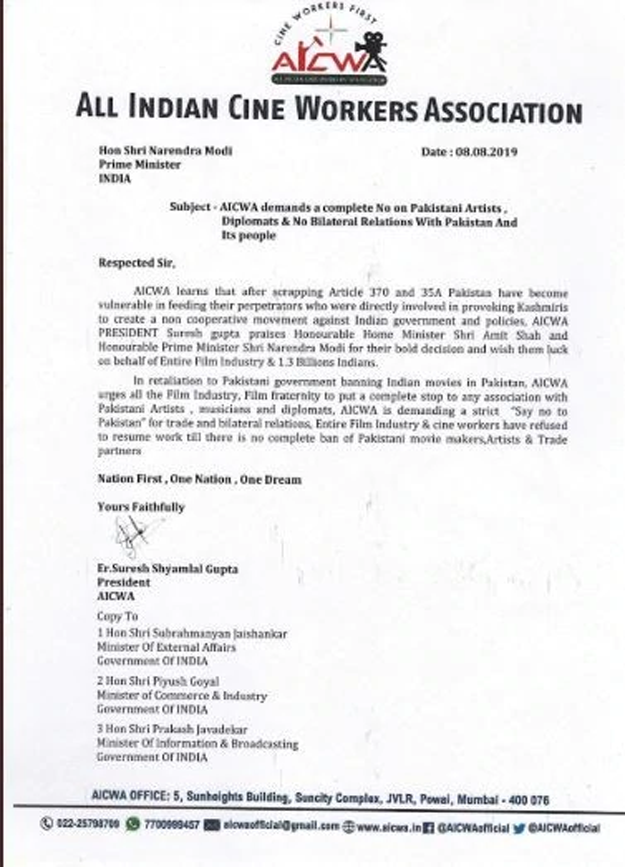 In a similar open letter, AICWA, on behalf of the entire film and media fraternity, had written to the Prime Minister in order to seek a 'complete shut down on issuing any visa to Pakistani actors, film association and media fraternity' in the wake of the Pulwama terror attack.