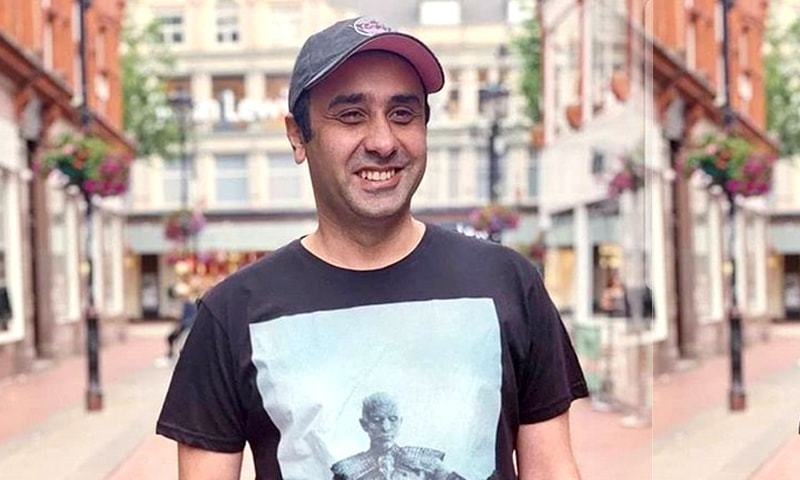 The director is enjoying the love and affection team Chhalawa is has been receiving...

Wajahat Rauf is one happy man. The director is enjoying the love and affection team Chhalawa has been receiving. The film that released on Eid ul Fitr recently completed eight weeks at the box office with a grand total of twenty crores. Even more vitally, Rauf is a brand unlike any other. He has mastered the genre of comedy and remains one of the most grounded human beings. Wajahat in an exclusive interview with HIP talks about the film's success, addresses the negative reviews, opens up about the nepotism debate and gives us a sneak peek of what he's working on next.
Excerpts from the interview:
HIP: What are your feelings at Chhalawa's triumph?
Wajahat Rauf (WR): It's a great feeling Mashallah! Chhalawa is my highest grossing movie so far. I am glad that all our hard work paid off and the audience responded positively not only in Pakistan but internationally as well. I am glad that the audience loved Chhalawa.
HIP: Does it give you additional empowerment as a filmmaker?
WR: Yes, definitely! Success empowers and gives energy and confidence to move right onto the next one.
HIP: What is the single-most satisfying compliment you've received for the film?
WR: I received a message from a fan who had watched the film twice. It was encouraging, indeed a big sigh of relief. It kind of got me out of the depression that week.
HIP: Did you get to fulfill certain things that you couldn't the first time around?
WR: Yes! I believe the production values were better this time around; I hadn't explored this family-romance genre before as my first two films were road trips and all pure comedies.
HIP: Shazia Wajahat recently made an appearance at voice-over man and opened up about the negative reviews to the film. Did the reviews affect you?
WR: Sixty percent of the reviews were terrible; but if you analyze reviews didn't affect the box office numbers. A handful of people read them, let alone get influenced by them. I am all for the freedom of speech and respect criticism or a particular point of view. I feel what is wrong and unfair is asking the readers not to watch the film. I feel seasoned and qualified journalists never say that; even if a reviewer doesn't like a film, their stance should be like "It didn't work for me but you should go, watch the film and decide for yourself". You might have noticed filmmakers are not organizing premiers anymore, thanks to the blogger community for ripping apart almost every Pakistani film that comes out.
HIP: Saba Qamar and Yasir Hussain recently took sharp jibes at Chhalawa at the Lux style awards recently. They went and called Aashir a nepotism child indirectly? Your comments.
WR: I understand the fact that anchors try really hard to be funny and this topic was an easy target. I kind of agree with them; Aashir is a good example of Nepotism, having said that I am perfectly alright with it. I needed a kid who could act and in my opinion, he can act. I couldn't be happier to see that every review (including the bad ones) heavily praised Aashir's performance. As for the debate on Nepotism, my stance is like every businessman leaves his or her business for their children, most singers and musicians' children turn out to choose the same profession (the list goes on and on), why is it wrong with it when it comes to films?
HIP: Is Karachi Se Lahore 3 your next film? If no, which project are you working on?
WR: It's on the table but I am not sure to go for the third installment anytime soon.
HIP: Where do you go from here?
WR: I have started writing a couple of scripts; let's see which of the one appeals more to the heart and mind.