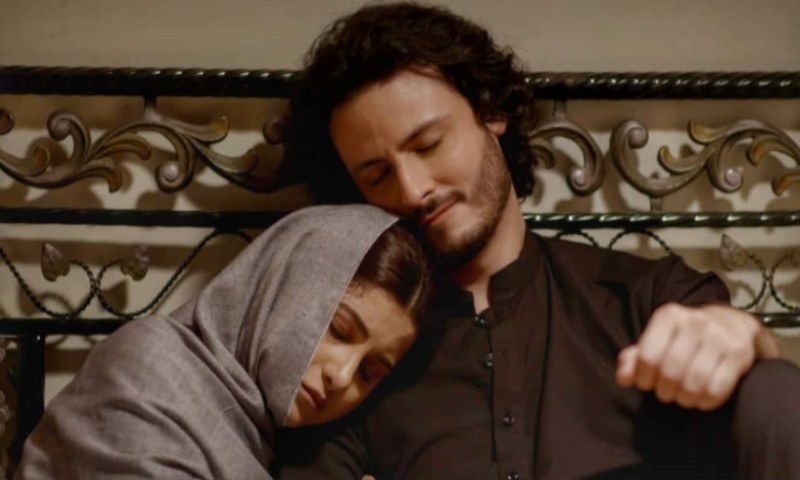 A harsh reality of our society is depicted in the story, the story has definitely gotten intense in this episode...

The story of Surkh Chaandi revolves around an acid victim portraying their life. The story shows the after-effects of the acid attack and not only that, but also the show has also showed the trials faced by not only Aida, but also her family and in-laws.
The show follows heavy doses of depression and leaves you thinking about the harsh reality of the actual events that happen on a daily basis. The show definitely mimics reality really well.
In the last episode, we saw that Jawad stabs Mukhtar and leaves him for dead. He invites Shumaila over and informs her of his actions, the crime he has done, which not only shocks her, but leaves his own mother (Gul E Rana) in disbelief. Despite Jawad's murderous attack, Mukhtar makes his way to the road and is saved by passers-by. As he recovers in the hospital, Amaan and Aida confront Shumaila about her relationship with Jawad and her intentions,
while Rukhsana (Lubna Aslam) kicks Shumaila out of her home in anger. Jawad is angered by Shumaila's sympathy for Mukhtar and furiously begins to abuse her as she becomes upset over the situation. Shumaila realizes that she has stepped into very dangerous, unhappy territory as Jawad becomes a loose cannon, taking his anger out on her and locking her up in a room. Jawad, in revenge, frames Amaan for drug possession and the police head over to arrest him. Amaan is taken away kicking and fighting as his mother, Safina (Huma Nawab), follows the crowd crying. Amaan is beaten in jail and horribly mistreated and Aida feels she is responsible for his condition.
The performances in the episode is done to perfection. there is absolutely no room for complaint there. Whether it's Sohai Ali Abro, Osman Khalid Butt, Mansha Pasha or Asad Siddiqui, everyone has played their part to the best of their abilities.
Let's see how far Jawad can go in the next Episode, Playing an evil villain for rejection. The story looks intriguing.
Watch the full episode here: