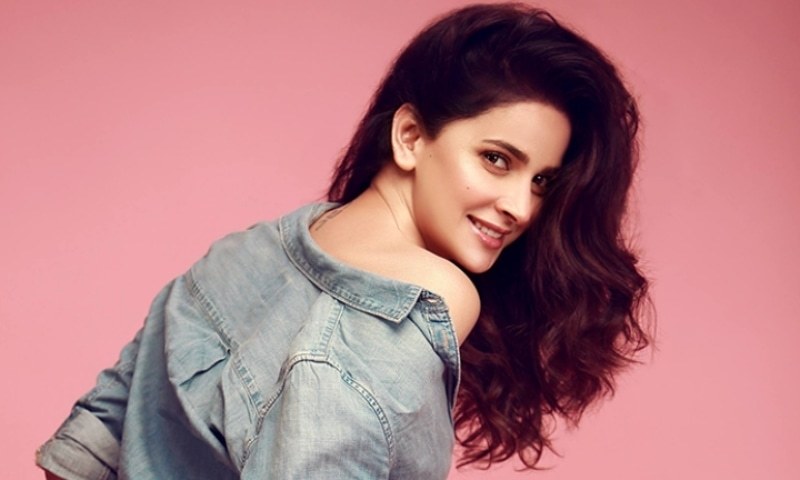 'Stop posting fake news for the sake of ratings only ' - tweeted the upset actress .

One of the most talented actresses to have been part of the industry has to be the versatile and stunning Saba Qamar who leaves you in awe of her talent with every character she plays. From having won the love of the audiences both in television and films, Saba is all set to begin work on a new movie called Kamli which is being directed by the equally talented Sarmad Khoosat.
Now while we were getting used to seeing her in Kamli , reports began to circulate that Saba had also signed a second film which was to revolve around Kulbhushan Jhadav , an Indian spy currently in our custody.
Read : Saba Qamar Announces Big Screen Comeback with Sarmad Khoosat's Film 'Kamli'
The news claimed to be authentic so we tried to find the truth out ourselves but before we could connect with Saba she herself decided to set the record straight with a tweet announcing how she had in fact NOT signed any second movie as she tweeted,
Now the beauty of the story was that Saba herself was not aware that she had signed a film and clearly stated that she was working only on Kamli while giving a stern message for all by saying,
'I am only doing Kamli for now, so stop posting fake news for the sake of ratings only ' .
With the story of Kamli promising to be interesting, intense as well as romantic we for one cant wait to see her in it and hope that she does sign another film too as her on-screen presence can literally light up the cinema anywhere in the world.