16 year old Muhammad Huzaifa went viral for scoring a near perfect grade in his Matriculation Examinations!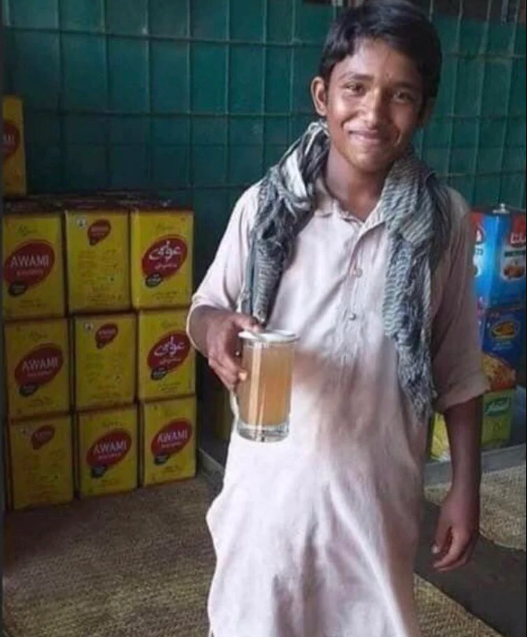 Muhammad Huzaifa is the 16 year old from Multan who has become a sensation across social media. Not only has he made the country proud with his superb performance but he has caught the attention of the Special Assistant to the Prime Minister on Information and Broadcasting!
After former cricketer, Rashid Latif, tweeted about the boy, Gen. Asim Saleem Bajwa, who is the Chairman for CPEC as well, requested the whereabouts of the talented young man.
Huzaifa managed to score an impressive 1050 out of 1110 in his matric examinations. The young boy, who is the sole bread-winner for his family, was photographed selling tea and drinks at the Ghala Mandi area in Multan. It has been reported that he previously refused a scholarship to a private college to work and support his mother and five siblings.
'The boy who works at a sherbet (drinks) stall' has gone viral across social media, with twitter users praising him for his intellectual prowess and leaving him well wishes. The media attention has been significant to the extent that Pakistan's Bait Ul Mal (PBM), a Government Agency, has opted to fund the boy's education as well as that of his five siblings. Managing Director, Aon Abbas Buppi, shared that the organisation would not only support the boy and his siblings' education but would also provide financial assistance for the family as a whole.
We can only hope more bright young minds are recognised and helped. As well as having their skills appreciated and encouraged so they can live up to their authentic potential, as we hope Muhammad Huzaifa gets the attention and assistance he deserves to pursue his goals!