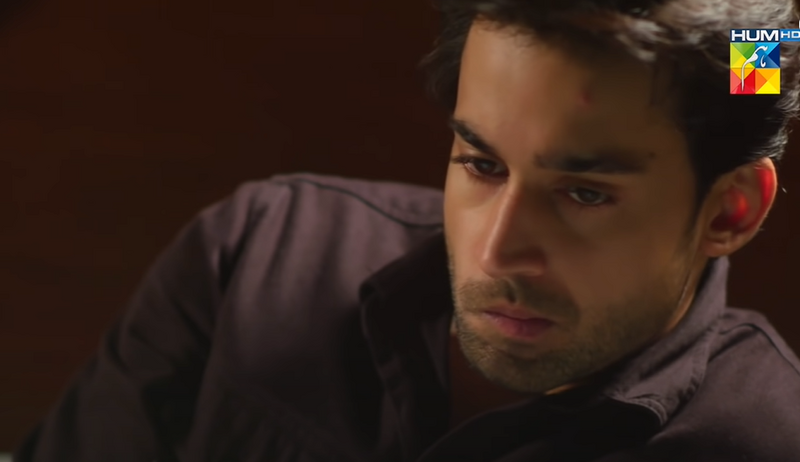 The promo of the upcoming episode shows how Sehar follows phuppo's bogus plan to falsely accuse Mahir of harassment.

Ever since Mahir got shot in Dobara, the drama has been advancing at a snail's pace. With very few developments happening in the plot, the story had become stagnant- until the recent episode.
The drama picked up speed this Wednesday to gear up for a massive twist coming up soon in the tale. Seems like a dent in the love story of Mahir (Bilal Abbas) and Mehru (Hadiqa Kiani) will be hitting them hard.
Let's review what happened in Dobara this week and what are we expecting next from the story.
** Of heart-attacks and harassment **
One of the major happenings of this episode was Mahir's father, Jehangir (Shabbir Jan) surviving a major heart attack. Already saddened by his son's isolation, his second wife continued to give him even more anguish with her constant insecurity of being replaced by a third wife. Burdened with too much stress, an-already ailing Jehangir was lucky to be in the hospital at the time of his attack. Mehru was immediately informed by the doctor who ensured that his family is alerted at once. While Mahir was least bothered with the news, Adeela (Fareeda Shabbir) rushed to the hospital where she discovered Mehru and blasted upon her for marrying her husband.
Mehru calmed her down and broke the news that she is Mahir's wife. Shocked by the revelation, Shagufta composed herself and instantly began to plan schemes to take advantage of the situation. Of course, Mehru appeared wealthy and affluent. Consequently, Mahir's stepmom tried to remain in her daughter-in-law's good books.
Meanwhile, Mahir became a hero at the office by exhibiting his responsible and intellectual side. However, Affan (Usama Khan) remained unimpressed and was jealous that his new, stepdad has been successful in handling the business.
Zameer (Nabeel Zuberi) is planning to mint money out of Mehru by forcing Minal (Maheen Siddiqui) to request a massive amount from her mother. Minal refused that she will not compromise on her self-esteem. Seems like this bold step will create challenges for her. Already, Zameer admonished her for kickstarting her own business of crafting cards. We are sure he will make her miserable for not complying with his demand.
It was distasteful to watch that Dobara showcased a woman planning a fake harassment scene to falsely accuse a man. In this case, phuppo (Sakina Samo) provoked Sehar (Sabeena Syed) to frame Mahir for harassing her. According to her, this was the only way to make Mahir leave home and family business.
On the other hand, Dobara shows Mahir standing up for the housemaid when an elderly male servant makes her uncomfortable. This addition to the plot is indeed applaud-worthy. However, we wish that the writer wouldn't have portrayed an aged woman in the house, persuading a younger girl to deceitfully target someone. Already a plethora of women in Pakistan are fighting hard to prove their innocence and are mistrusted every day about the facts of their harassment incidence. Our entertainment fraternity needs to realize the gravity of such a matter and tread carefully while exhibiting such scenes in the dramas.
The storm is about to wreak havoc
The promo of the upcoming episode shows how Sehar follows phuppo's bogus plan to falsely accuse Mahir of harassing her.
The incident turns Mehru's whole world upside down. So much so, Mahir is shown leaving the house after his wife starts suspecting him. How will Mahir take this and will he plan revenge upon Mehru and his family? Let's wait and watch.
However, it is repulsive to know that Sehar agreed to follow Phuppo's sickening scheme. While YouTube comments are praising Mahir's brave act of protecting a household servant, some are also highlighting that they disliked the insensitive scenes where Phuppo instigated Sehar to commit horrible wrongdoing of charging Mahir with harassment. How will social media handle this? Only time will tell.