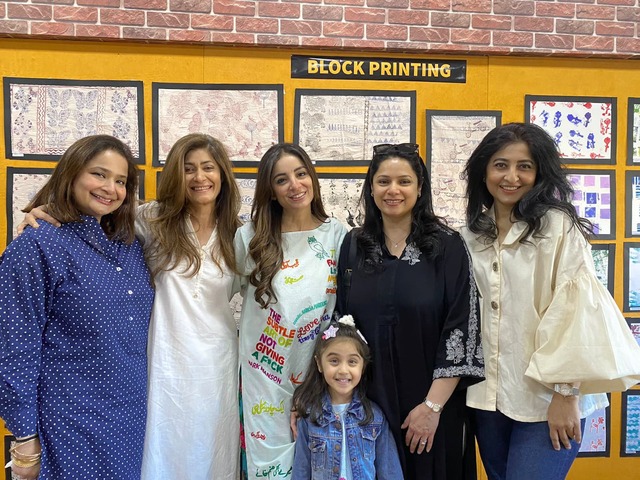 On 18th Feb'23 Art House by Sarwat Gilani held its first Inclusive Art Exhibition. Making children familiar with...

On 18th Feb'23 Art House by Sarwat Gilani held its first Inclusive Art Exhibition.
Making children familiar with Pakistani culture, heritage, and art is essential for their personal growth and development. It can help them develop a sense of identity, pride, and understanding of their roots, which can contribute to their overall well-being and success in life. To serve this purpose Art House by Sarwat Gilani hosted a series of in-house workshops and field trips for their students.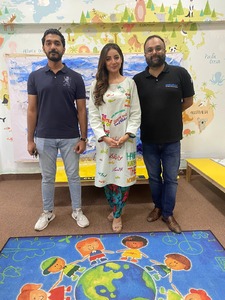 These two months-long workshops (Dec' 22 to Feb'23) included mainstream students, children with different abilities, and many from marginalized communities. The students from Karachi Down Syndrome Program also attended these workshops. Each skill and information learned during these workshops was reinforced for 2 weeks. During this, the students learned, and created beautiful pieces of art. Their work was showcased at an exhibition held on 18th Feb at Art House by Sarwat Gilani.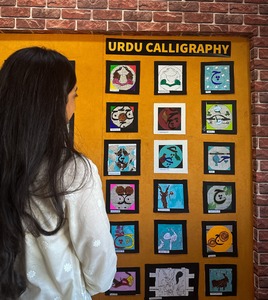 Heritage Awareness Program for children by Heritage Walk Karachi arranged the first workshop which was a tour of the Mohatta Palace Museum. This program is designed and curated by Architect Marvi Mazhar and supported by Karachi Old Town Guides; Shaheen Nauman, Vishal Singhara, Pashmina Memon, and Anza Mashooque. Students also learned about Frere Hall, St. Patrick's Cathedral, and many other historically significant sites in Karachi.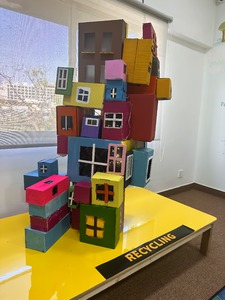 Mr. Ghulam Abbas, a known master of printmaking, was invited to help the students dive into the world of block printing. The young artists enjoyed getting messy and innovative while stamping ink on a cloth to create beautiful patterns and motifs.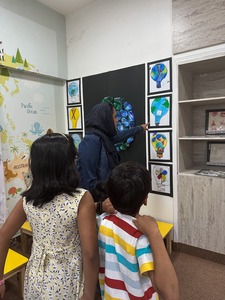 To develop an appreciation for the Urdu alphabet Art House by Sarwat Gilani invited Umm-e-Laila, to conduct a workshop on Urdu Calligraphy. Using the wooden chisel-tip lettering pen, in an array of colors the students wrote sentences like Jeem say Jalebi, with perfect symmetry.
The last workshop was dedicated to the importance of climate change and a clean environment as this subject aligns seamlessly with the concept of appreciating one's heritage and culture. This workshop was a collaboration between Hira Wajahat from Climate Launchpad and Ahmed Shabbar from Garbage CAN. Through fun interactive activities, they taught about the hazards of littering, pollutants, and over-consumption of resources and non-biodegradable items.
All the artwork made by the students was kept on sale and the proceedings were a contribution from Art House by Sarwat Gilani for the victims of the recent earthquakes to hit Turkey.