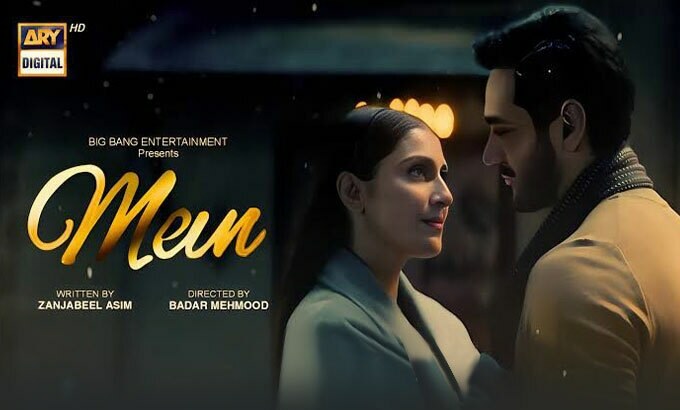 Big Bang Entertainment's 'Mein' is the latest Pakistani drama to create a buzz amongst drama buffs. The...

Big Bang Entertainment's 'Mein' is the latest Pakistani drama to create a buzz amongst drama buffs. The storyline intricately explores the journey of self-discovery undertaken by its main leads. The main narrative rests upon Mubashira Jaffar and Zaid, magnificently essayed by TV queen, Ayeza Khan and the heartthrob Wahaj Ali, respectively.
Ayeza Khan and Wahaj Shine as Mubashira and Zaid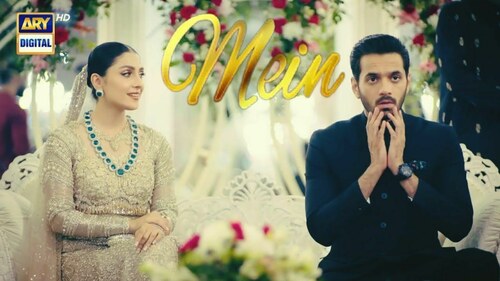 Mubashira and Zaid are both strong-headed and hail from the upper tiers of society, but both are poles apart from each other in personality. While Mubashira is selfish, hot-tempered and believes the world revolves around her, Zaid has a caring and kind persona who knows how to balance his relationships.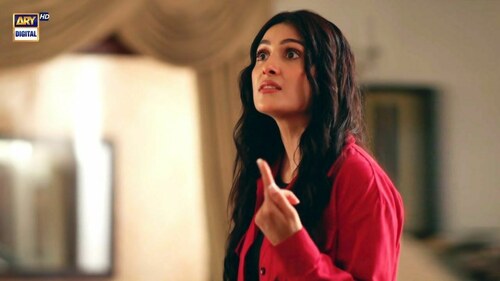 The storyline is now moving towards the union of Mubashira and Zaid and audiences are anxiously awaiting how Zaid is going to marry Mubashira despite being head over heels in love with Aira (Azekah). Will he face family pressure for marrying Mubashira due to his sister Kashmala's (Sabeena Syed) wish to marry Rayyan? It seems like family obligation is going to be the core reason for Zaid being forced into marriage with the ruthless Mubashira.
The chemistry between Wahaj and Ayeza is crackling and we're anxiously waiting to see them sharing screen space together. As the story unfold further we are yet to see how the two pair up together and are excited to view how the power dynamics come into play as both Zaid and Mubashira are head-strong characters.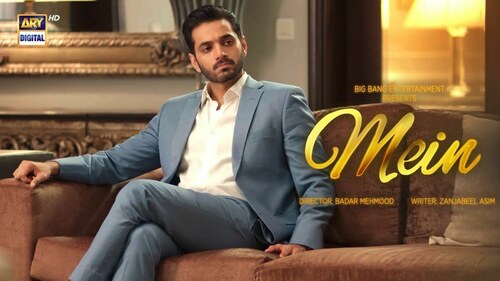 As seen in promos of Mein it slowly shows how the duo will get closer to each other and how their relationship will change over time.
Let's Explore what has been happening in Mein:
Over the first few episodes released, the drama has garnered a lot of attention from viewers due to the unconventional star cast and different narrative. Ayeza Khan is doing a different role, one that she does not normally attempt, some viewers have commented on getting Mehwish (Meray Paas Tum Ho) vibes from Mubashira's character.
The rage and fire continues to burn in Mubashira after her ex-husband divorces her on their anniversary party infront of their attendees. As soon as her divorce iddat completed she landed herself at Mohib's house and slapped her friend Hina for marrying Mohib and being a back-stabbing friend.
Learning that Mohib is happily publicizing his new marriage on social media further infuriates Mubashira. In retaliation, she enlists a group of bloggers, whom she pays to tarnish Mohib's reputation in the public eye.
Kashmala Reveals She Has Feelings for Rayyan
Rayyan, Mubashira's younger brother seems to have no romantic interest in Kashmala, but she still longs for his undivided attention and fails to do so.
We believed Kashmala would not pursue Rayyan anymore after how he treated her at lunch, but Kashmala confides to her father about him, revealing that she has feelings for him and would like to marry him.
Her father was thrilled with this news and thanked Kashmala for choosing a suitable boy from their own circle. He promised to speak with Jaffar (Usman Peerzada) as soon as possible.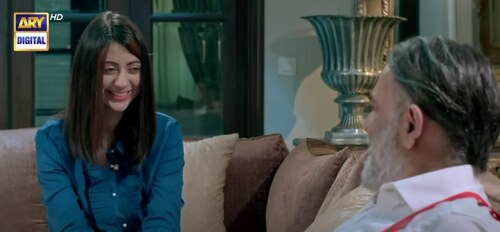 The sneak peek into the next episode sees an angry Mubashira extremely angry on hearing about Rayyan's marriage proposal to Kashmala, will she create an issue for the families?
Mein airs every Monday at 8 PM only on ARY.
Watch the latest episodes here: