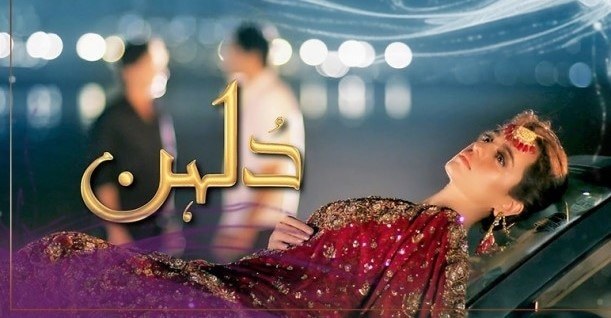 Sami Khan, Sumbul Iqbal, Mashal Khan and Faizan Khawaja star in this intriguing drama Dulhan that has audiences hooked!
The Story So Far
This week's episode brought with it a huge twist that we definitely were not expecting! Shahmeer (Faizan Khawaja) asks for Amal's (Sumbul Iqbalhand in marriage in exchange for a whopping sum of 50, lacs, striking this barter with Amal's greedy step-mother. After careful consideration Amal agrees to the marriage and tells Shahmeer the same too. He finds it hard to believe and thinks she may be playing a game with him. Mikaal (Sami Khan) asks to meet Amal and confesses his love for her, in turn she asks him for a divorce and informs him of her marriage to Shahmeer. Amal seems to be holding the reigns for Shahmeer and Mikaal at once as both the men are pining for her love, while both are guilty in her eyes. Amal's decision to marry Shahmeer comes as a shock to her best-friend and she begs her to re-consider instead of bending towards Shahmeer's will, however, Amal stands stead-fast and decides to go -on with the 'Nikkah'. On the other hand, Mikaal returns home and is faced with Annie's (Mashal Khan's) questions about his whereabouts and why he was constantly meeting Amal. During the heated confrontation, Mikaal plays the blame game and asks Annie to leave, threatening to divorce her unless her father gives him his rightfully owned shares from their business.
Mashal Khan Shines With her Brilliant Performance
Annie played by Mashal Khan faces the most difficult stage in her life in the drama Dulhan, being married to her childhood love, who doesn't love her back, has betrayed her and is continuously doing so. We love the way Mashal brilliantly performs in her scenes with Mikaal, when she accuses him of cheating on her, and later on when her mother talks about the family 'badnami', 'daag' and 'tutay huay ghar ki larkiyan'. Mashal delivers her hard-hitting dialogue perfectly and is sure to leave one speechless when she asks her mother why is that a woman should be fighting with another woman for a man who has already betrayed her.
Sami Khan Turns into the 'Baddie' That We Love to Hate!
We've seen the different roles Sami Khan has played in this one drama alone, from the lover-boy Mikaal in the beginning wooing Amal and sweeping her off her feet with his charms to the most unexpected behaviour of leaving Amal on their wedding night in the hands of Shahmeer. We've come to hate his character and also love him for his amazing performances at the same time. We love how his character has developed over time and when he is left heart-broken by Amal in the latest episode, we can't help but feel sorry for him.
The Dulhan, Sumbul Iqbal is No-longer a Damsel in Distress
Sumbul Iqbal gives a kickass performance in the latest episode of Dulhan, she remains straight faced, determined and confident throughout. Her recent performance will have you rooting for her, although we do wonder what comes next for Amal? Will she end up with Mikaal?
Dulhan Sheds Light on the Bitter Realities of Our Society
Drama Dulhan shows us the sad truth that prevails in the Pakistani society, where Amal is from a lower income household or Annie who is from the higher part of the society, both suffer from the same pressures from their mothers, "Log kya kahengay", "Beti pe daag lag gaya". You would think that well educated, wealthy people would have modernised their thinking, however it seems like that's not the case.
What Needs to Improve?
Pakistani dramas need to understand normalising physical violence on our mainstream television has got to stop. We often see the hero slapping the heroine, however here, Amal slaps Mikaal. Getting physical in any case is not the answer to our problems, our dramas need to show that a point can be made without being physically violent in any scene.
What's Next?
The episode leaves us wondering what game Amal is playing and whether she will really marry Shahmeer just for the money? Watch the promo for a sneak peek into next week's episode: