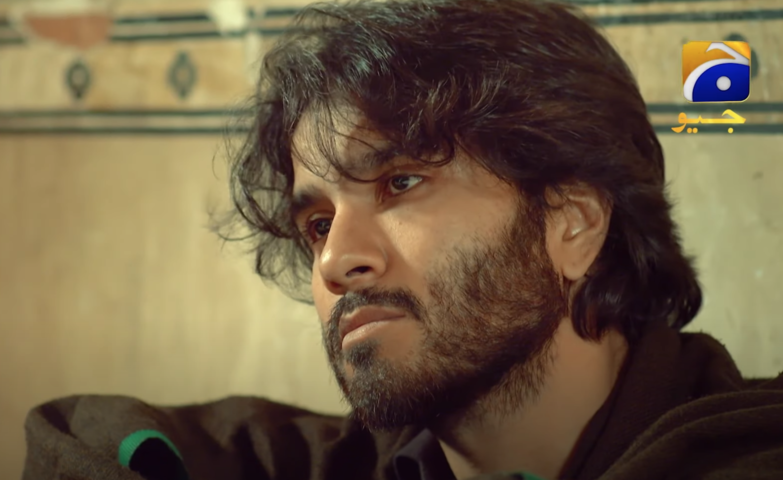 Khuda Aur Mohabbat starring Feroze Khan and Iqra Aziz in lead roles has been quite the emotional rollercoaster with back-to-back heart wrenching episodes. The drama has been a bit of drag after Mahi's wedding and we're hoping that it bounces back to a much interesting pace soon enough!
The Story So Far
Mahi (Iqra Aziz) continues to live her life as Taimoor's widow, even though she is despised by her mother-in-law who blames Mahi's family for her son's death. Mahi is busy being the dutiful daughter-in-law and a good aunt to Sikander's (Junaid Khan) kids, however, as young as she is, our heart goes out to her when she promises to spend the rest of her life in the same manner. Mahi seems to have developed a good bonding with Taimoor's elder brother Sikander and upon receiving his call she searches his cupboard for a file and stumbles across some love letters and a picture of Rukhsana (Tooba Siddiqui) tucked under them. She remembers her from the day before when Mahi had been handing out food and clothes to the underprivileged folk. This gets Mahi wondering as to who she is.
Finally after what seemed like the longest time, Feroze Khan's Farhad had the chance to speak in the show, all we've seen him do otherwise is sit in a corner with his head down, covered in a black shawl. We're definitely missing the old Farhaad but since he is on his path to spirituality we're probably going to have to wait and watch how Farhaad turns towards this life leaving all his loved ones behind, making them believe he has died.
The HIP Review - A slow moving plot is making viewers lose interest!
Too many heavy, deep, lengthy dialogues and redundant storylines belonging to the star-plus era have taken over the drama. The writers need to understand that viewers have grown out of it and a few deep, sombre dialogues is not the only formula for success.
In the latest episode we see a crying Rukhsana asking to go to the mazaar repeatedly only to look for the sad and devdas look-alike Farhad and ask him to pray for her? The same guy who gave a million 'bad-duas' to Mahi just before she got married, and look what happened there? We couldn't stop ourselves from screaming at the TV asking her not to ask him for prayers! Why is a woman so dependent on a man to feel secure and protected and why must a woman like Rukhsana repeatedly call herself a 'beggar' who has nowhere to go and would happily live on Sikander's threshold and wants nothing more for herself! In an era where we are busy empowering women why must our dramas show the complete opposite?
With 21 episodes down, Mahi and Farhad have not yet faced each other after that thundering last meeting they had in the library. Mahi has been living a widow's life, getting the worse treatment from her mother in law, who hates her guts while Farhaad is just sulking his life away. Little does he know, the curse he hurled at Mahi has actually come true and her life is entirely ruined. When will the story move ahead from a mopey Farhaad and a Mahi who feels guilty for the death of the two men that loved her.
What's Next?
After Mahi's mother in law the Jagirdarni falls ill, Mahi remains by her side all night. Will this bring a betterment in their relationship? Will Farhaad and Mahi finally come face to face in the next episode and will Mahi discover the truth about Rukhsana and Sikander's affair?