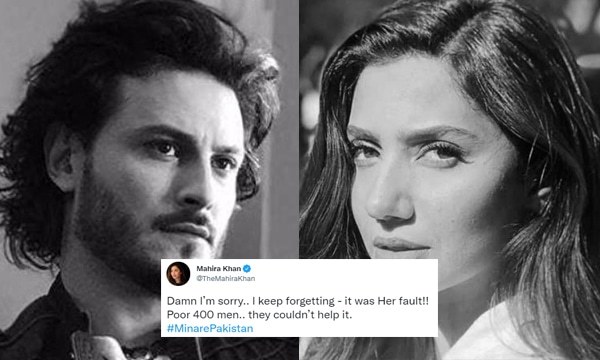 This Independence Day, Lahore's Greater Iqbal Park witnessed a barbaric incident that has compelled us to bury our heads in shame.
A TikTok user was harassed and groped by a mob of 400 men in broad daylight when she visited Minar-e-Pakistan to shoot a video with her friends.
In video clips that are circulating the internet, the victim can be spotted being tossed around by the mass of men, who attacked her clothes and aimed to strip her off.
In a report filed by the victim with the Lari Adda police station, she stated that her cash, mobile phone, and jewelry were also snatched.
An FIR has been registered against 400 unidentified men who were present on the occasion and assaulted the Tiktoker.
The horrifying episode has raised massive outcry on social media, leaving the women of the country in deep fear. After all, it exposes how weak is the safety of the female population and adds to yet another alarming case of assault and provocation against a woman.
An upset entertainment fraternity is taking to Twitter to urge the authorities to take strict action against those involved in the incident.
Following the incident, Punjab government spokesman Fayyazul Hassan Chohan said in a statement that the accused involved in the video are being identified and will be brought to justice.
This year alone, a plethora of incidents reporting assaults against women have come to light, triggering aggressive social media movements.
The question remains when it will be the end to such ferociousness in Pakistan where the innocent plead for justice and the culprits continue to roam freely. Sending prayers for the young girl and hoping that the 400 men are brought to book for their vileness.