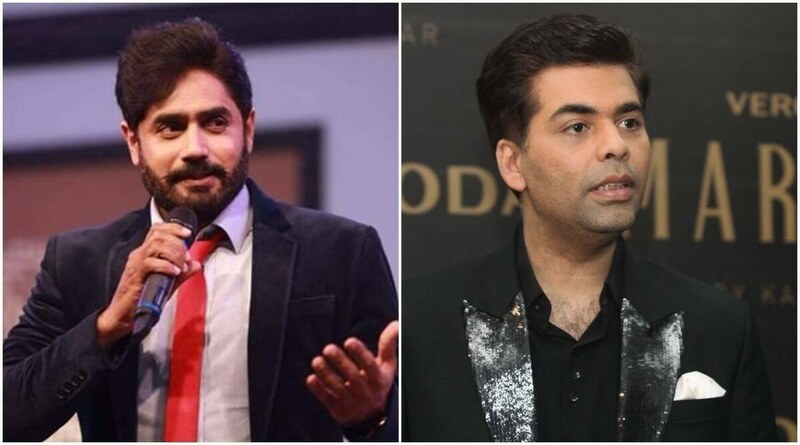 The internet is abuzz with the peppy number, Nach Punajaban's controversy. All parties involved in the on-going...

The internet is abuzz with the peppy number, Nach Punajaban's controversy. All parties involved in the on-going saga have given various statements regarding the issue at hand. In a recent development, Pakistani singer, Abrarul Haq has announced that he has now sent a legal notice to Moviebox Records Label through his lawyers in the United Kingdom.
Haq's legal team has sent notice to the records label for the 'missappropriation' of his song 'Nach Punjaban' in Bollywood movie 'JugJugg Jeeyo'.
The issue has been on-going since the release of JugJugg Jeeyo's rendition of the Nach Punjaban song, this was when Haq accused film maker Karan Johar and Dharma Productions for using his original song without buying the rights from him legally. He took to twitter to raise his concern.
In a recent interview with Bollywood Hungama, JugJugg Jeeyo actor, Varun Dhawan thanked Haq for singing the song "so well."
"I want to say to Abrar that he sung the song so well, the original one," the actor told the outlet. "It is amazing, outstanding and we loved it. Our music company, they bought the rights and now our song is doing so well, so thank you."
However, Abrar claims that the song, "Nach Punjaban" has not been licensed to anyone. "If someone is claiming it , then produce the agreement. I will be taking legal action."
However, the issue escalated after record label Movie Box responded on Twitter and said that the song was officially licensed to be included in the film. The label further added that Karan Johar and Dharma Productions had acquired the legal rights to the song for JugJugg Jeeyo. The company called out the singer for making defamatory remarks.
Abrar-ul-Haq had also shared a video informing his fans about moving to court against Karan Johar and T-Series for stealing his song. He further added that only giving him the credits for his song does not mean the same as procuring the rights for the song through legal means.
The Bollywood film stars Anil Kapoor, Neetu Singh, Varun Dhawan and Kiara Advani. The song titled, 'The Punjabban Song' uses the same tune as Haq's song Nach Punjaban from his album released in 2002. The Punjabban song in JugJugg Jeeyo has a different set of lyrics but has the same tune as the original.