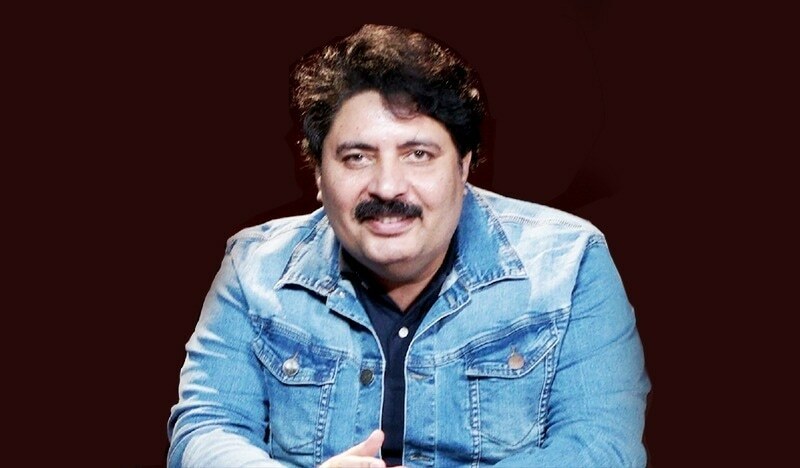 An insight into the life and work of Rehbra director, Amin Iqbal

The man behind countless Pakistani super-hit dramas and movie Rehbra, director, Amin Iqbal has become a reputable name in the Lollywood industry. His recent blockbuster drama, Ishq e Laa which featured Yumna Zaidi and Azan Sami Khan was loved by audiences while his latest film Rehbra starring the dapper Ahsan Khan and Ayesha Omer received a warm response from the audiences in cinemas.
In an exclusive interview with Hip in Pakistan, we asked the famed director Amin Iqbal some questions that shed light on who he is as a director and how his journey has been so far in the industry. He talks about his favourite projects, stars he loves to work with and also gives us an insight to his work ethos.
Check out the exclusive interview below:
Q. Is there any particular actor/actress you love working with?
There are a lot, but if I do have to take names in particular then I would say Yumna Zaidi and Faysal Qureshi. Yumna Zaidi and Iqbal recently worked on the super-hit Pakistani drama Ishq e Laa.
Q. How do you feel about filming on set v/s on location?
I feel that an outdoor location has its own challenges where the control lies with nature and fate and if they are supporting you then you are very lucky. A set based location is where you control the environment and the real challenge here is to show it as real as possible. Which is why I prefer handing myself over to nature.
Q. What Genre do you believe is greatly neglected in the Pakistani drama/film industry?
We still haven't been able to expose the horror, psychiatric issues and action comedy as well as they should be. Also I feel that there is a huge space for making good bio-pics that can inspire the future generations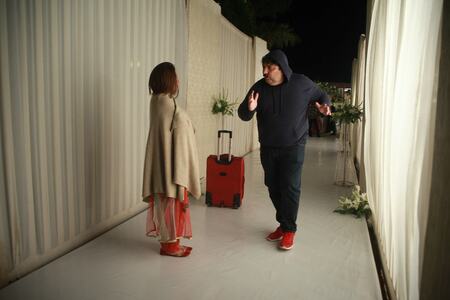 Q. How was the experience working with singer turned actor Azan Sami Khan in his debut performance?
I had a lovely experience with Azaan Sami Khan. I think that the beauty of the art form is that if an artist has the hunger, the need to prove him or herself then they become like clay, you mould them in whichever way it is required for the character, and this is exactly how I found Azaan to be.
Q. What made you pursue film making?
Since childhood, whenever I used to watch a film I was overawed by the magic weaved by the people who made them, how they controlled our emotions in those few hours in a theatre. This is the peak of achievement which I am still striving towards.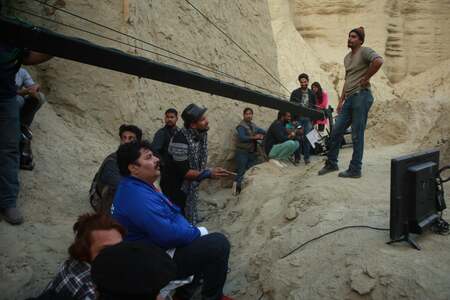 Q. What, in your opinion, is the most important quality of a film director?
He needs to know every aspect of film making. There are times when a director is just a supervisor on set, it is at this point that his technical expertise allows him, or her, to make the correct decision. Also this knowledge of all aspects frees the director from being influenced from others in the decisions
Q.Have you ever encountered an actor who acts unprofessional? How did you deal with the matter?
Yes, there are times when one has to face these challenges. During a drama production there is a lot of pressure on timely deliveries and the pressure from the artists as well. Which is where a difference of opinion can arise out of hasty decisions. In general a human being goes through eleven different mood swings in a day, and when there is a work pressure these mood swings can get aggravated. It is at this point in time that the word 'why' helps me a lot. 'Why is this person acting in this particular way?' And when you find the answer to this 'why' then it's much easier to regain control.
Q.If you were to shoot Rehbra again? What would you do differently?
If I have to remake Rehbra then the changes in the script, which were made to due production issues, compromises actually, those compromises I will not make again. Secondly, the sets which are required by the story on that also I will not compromise. I knew that as a film maker I am making a compromise, but in an effort to prove myself to be an understanding human being, basically a nice person, I let it go. This was the biggest mistake I made which I will never repeat.
Q.How rigorously do you stick to the script while shooting?
It is my feeling that a script is the roadmap for your story telling, just like you need a map in a treasure hunt, similarly in the visual medium, be it TV or film, you need this road map. And just like in a treasure hunt, if you miss a step or clue on the map you cannot find the treasure, in the same way if you miss out the nuances of a script it'll loose it's flavour. But yes, each director in their own way and their own exposure to life tweaks the screenplay to add more flavour and spice to the story
Q.What has your favourite project been so far?
So far my favourite projects are Ishq E Laa, Dushman e Jaan, Thakan, Teri Rah Mein Rull Gaie and Deedan.
Stay tuned to Hip in Pakistan for the latest entertainment news and updates.