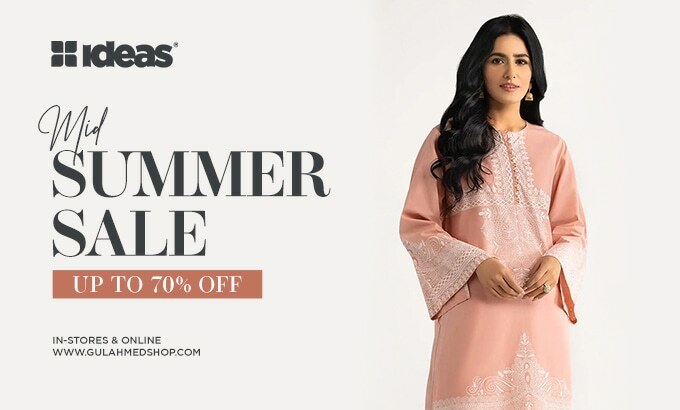 Check out these cool, summer kurtas!

In today's world where everyone is busy multitasking to get life running smooth it is a blessing that Ideas Pret has taken the responsibility to cater to all our fashion needs and to deliver us the final product which is not just affordable but chic as well. Their prêt collection offers hassle free styling with ready-to-wear fashion. We get the blend of the finest in terms of cloth quality, design and stitching in Ideas prêt collection.
Below we are sharing our favorite embroidered daily wear shirts for women from their website which gives you a peek into what is on offer: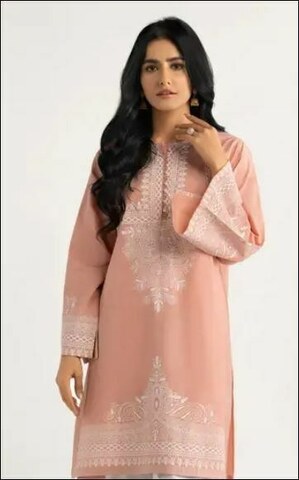 This pink screen printed and embroidered cambric shirt is going to be your first choice if you like sophisticated attire to wear. The neckline has pearl buttons to further enhance the beautiful embroidery. You can wear it on any occasion and make it look extra special. This shirt is available in all sizes at the moment. Grab your size until it lasts!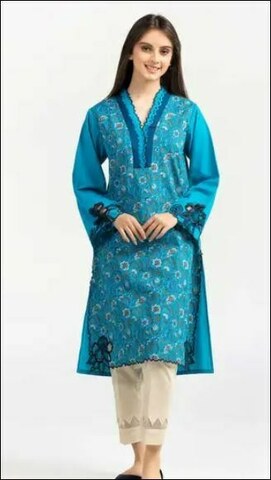 This ferozi screen printed and embroidered cambric shirt is stunningly eye catching. It features a stylized neckline and has beautiful floral cutwork on the sleeves and the front border of the shirt. You can wear this shirt and be ready to meet and greet your loved ones in style to keep a lasting impression on their minds.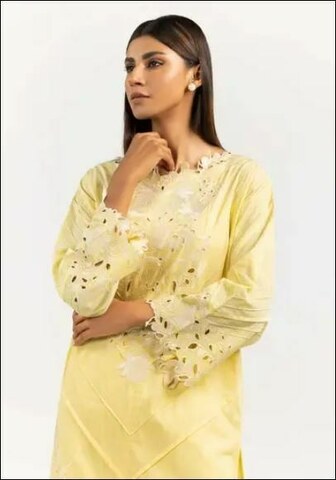 This is an embroidered yellow cambric shirt featuring exquisite cutwork on the front daman, sleeves and neckline. It is ideal to be worn at a get together where you would be the center of attraction for your fashion sense. The pleat details on the front and sleeves add on to the beauty of this shirt. This shirt makes an ideal gift for your near and dear ones. Dyed matching cambric trousers are also available with this shirt.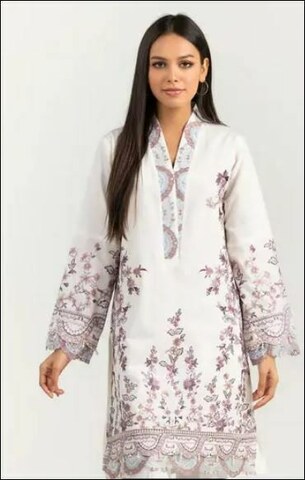 If you are heading out on a formal gathering then this embroidered cambric shirt with pants is for you. The off-white base of the dress gives it a formal touch which is further enhanced by the multi-hued floral embroidery work of the shirt. This dress is a head turner for sure! It is available in all sizes. Makes an ideal birthday or graduation gift!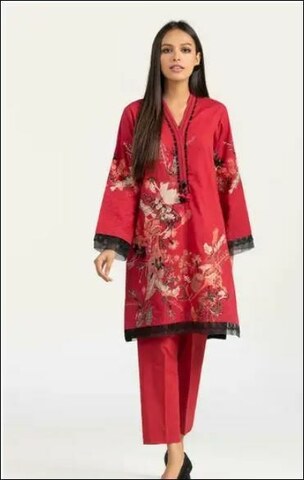 This cambric cotton shirt is a sophisticated combination of gold, white and black on a red base. The shirt has intricate embroidery and its sleeves are artfully decorated with pleated fabric and lace detailing. A pair of matching trouser in red completes the look. This dress can be worn on formal occasions. This dress depicts that Ideas Pret gives special attention to detail when making dresses for you.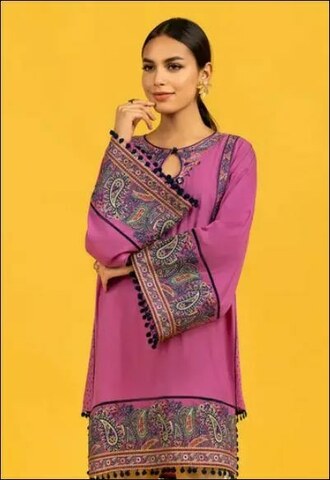 Who can resist buying this beautiful fuchsia cambric cotton kurta with embroidery work and screen print? This shirt will add life into your wardrobe. It has intricate embroidery on the neckline. You will not be able to take your eyes of the sleeves and daman as it has a broad patch of embroidery on them and that is what makes this shirt unique. You can treat yourself and buy it for your own self or buy it for someone close to your heart to show your love for her!
You can buy all the above and much more by visiting the nearest Ideas store or better still you can stay indoors and shop online from their website www.gulahmedshop.com or the links we have provided above. Delivery is FREE on orders worth PKR 2000 or more.