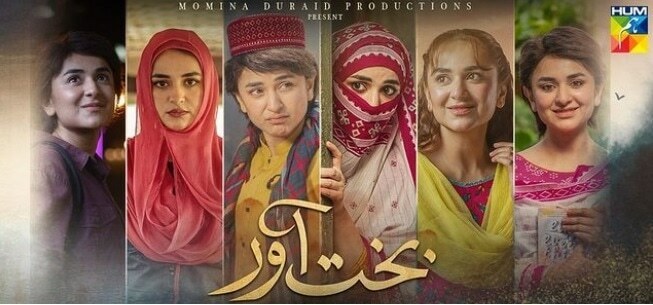 Bakhtawar has been on a roller coaster ride of her life since she ran away from her village in the wee hours of the...

Bakhtawar has been on a roller coaster ride of her life since she ran away from her village in the wee hours of the night. In hopes of a better future, Bakhtawar has found herself in hot waters quite a few times since she began working in the big city to fend for herself and her mother.
Every episode of Hum TV's Bakhtawar has been full of major developments in the Plot. From working as a bus conductor and watching her friend die to being cat called, humiliated and harrassed by passengers in the bus, Bakhtawar had been facing multiple issues which finally led her to do the unimaginable! She decided it was time to lead her life as a man and become the breadwinner of her house by adopting the name Bakhtoo instead of Bakhtawar.
The last episode saw Bakhtoo working as a tea boy at a local tea cafe where she served tea to the customers, Bakhtawar has chopped off her long locks and is now sporting a short hair style and she now dresses up as a man too. Yumna Zaidis acting prowess must be recognised , the actress has done a phenomenal job in the drama serial portraying a different character at every point of the story she started off as the young full of dreams Bakhtawar in the village and in just 4 episodes we have seen the character grow multiple folds. This speaks volumes of the versatility that Yumna Zaidi portrays for each role that she takes on.
We were finally introduced to the dreamy Dilawar played by the handsome Zaviyar Ejaz. Bakhtoo saved Dilawars life courageously after the industrialist was shot by his enemies. It was Bakhtoo who tied a cloth to stop Dilawar from bleeding out and dying.
Bakhtawar was facing yet another dilemma at her workplace where one of the customers was making unwanted advances towards her even though she presented herself as Bakhtoo. Things escalated when the man grabbed Bakhtawars hand and she retaliated. The owner if the cafe warned Bakhtawar but she had already had enough and quit the job at the very instant. Just then, Dilawar walked in and wanted to thank Bakhtoo for saving his life, once he found out Bakhtoo did not have a job he offered Bakhtoo a job at his office.
We're anxious to see how the story develops further on as Bakhtoo begins working at Dilawars office. Will Dilawar find out the truth about Bakhtawar? Watch Bakhtawar on Hum TV every Sunday at 8 pm.
What did you think of the latest episode? Let us know in the comments below.