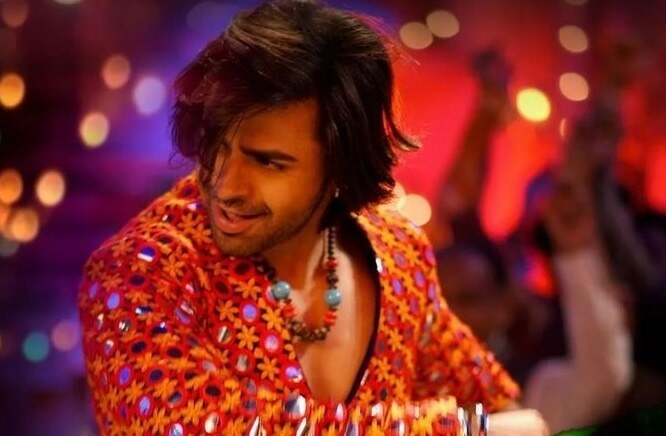 The movie surely seems like a vibrant treat awaiting us in cinemas.

After what seems like ages, an explosive rom-com is all set to hit cinemas and we cannot be more excited. Releasing under the banner of 'ARY Films', Tich Button is a production of Urwa Hocane and Muhammad Jerjees Seja.
An ensemble of the cast will be working its magic in the movie, featuring Farhan Saeed, Feroze Khan, Sonya Hussayn, Iman Ali, and Marina Khan, along with a groovy appearance by the producer- Urwa Hocane.
The teaser of Tich Button was released yesterday and like all movies released by ARY Films, it surely seems like a vibrant treat awaiting us in cinemas.
Watch the teaser below:
When Punjab clashes with Turkey
The promo starts with a reference to Maula Jatt and a fiery entry of Farhan Saeed as 'Kaka'. He appears as a young man who is aloof about life and seems in love with Sonya Hussayn's character, 'Kanwal'.
His parents also compare him to his brother Saqib, essayed by Feroze Khan, who works in a restaurant in Turkey as a cook and waiter. There he meets a striking young woman Leena, essayed by Iman Aly, and takes her to Punjab to make his family meet his lady love.
But then things take a turn when Leena falls in love with the culture of the village and gets swayed by the desiness of the much-Punjabi 'Kaka'. The couple find a companion in one another, creating a sprout between Saqib and Kaka whilst breaking Kanwal's heart.
But do Kanwal and Saqib too discover love in each other? The teaser has left it upon us to discover in cinemas.
Let's not forget, the sneak peek showed us a crackling glimpse of Urwa Hocane's item song who appears all sizzling and saucy, grooving beside Farhan Saeed. The movie will also treat us to scenic views of both Turkey and Punjab on the big screen.
Seems like Tich Button will be a dhamakaydaar, masala watch that will drive audiences in hoards toward the cinemas.
Tich Button will have its countrywide release on Nov 11.