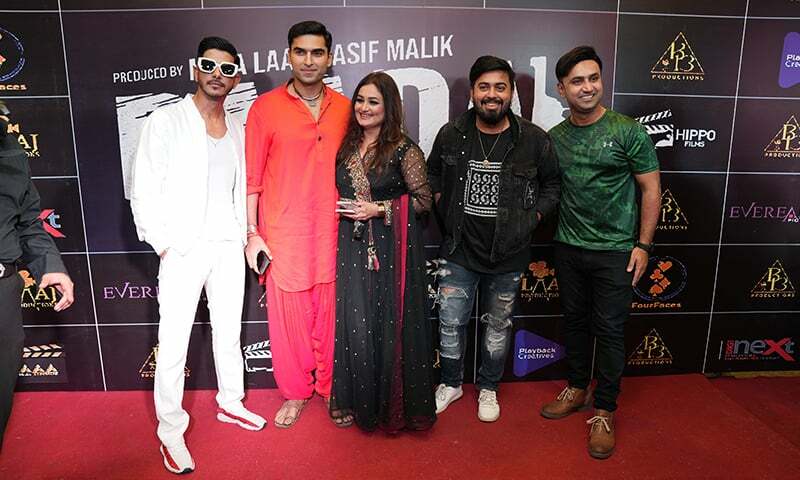 Friday, 7th April 2023, Karachi: The highly anticipated movie 'Daadal' by Laaj Productions and B13 Productions...

Friday, 7th April 2023, Karachi: The highly anticipated movie 'Daadal' by Laaj Productions and B13 Productions under the banner of Eveready Pictures, released its high-octane song Khoon Hai Karachi Ka featuring Sonya Hussyn and Eva B. in their first ever collaboration on the evening of 7th April 2023 in an exciting event at the Cinepax Cinema, Karachi.
The Khoon Hai Karachi Ka song launch held at Cinepax Cinema, Karachi saw the notables from the film, entertainment, and media industry in attendance, for a special screening of the song, followed by a Q&A session with the cast and crew. Some noteworthy names among the guest list apart from the Daadal cast and crew were Ushna Shah, Dino Ali, Yousuf Bashir Qureshi, Aisha Abrar, Wajih Farooki, Rasikh Ismail, Hira Umer, Sehrish Zohaib, Shaista Shahzad, and many others where the powerful song left the audience enthralled. With its ultra-impactful lyrics Khoon Hai Karachi Ka is sure to become the new anthem of Karachi.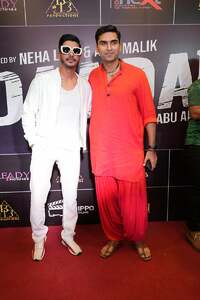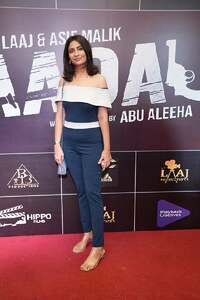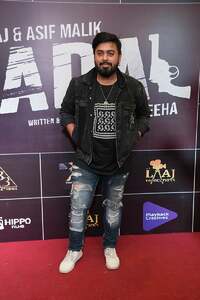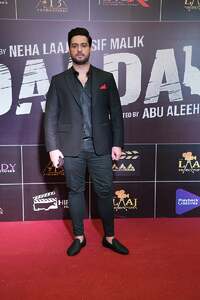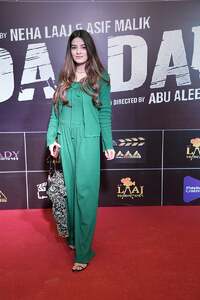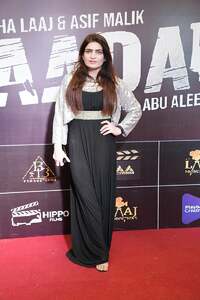 The upcoming action-packed Pakistani movie 'Daadal' starring Sonya Hussyn and Mohsin Abbas Haider in pivotal roles by will be hitting theatres nationwide on Eid-ul-Fitr 2023. Produced by Neha Laaj & Asif Malik, co-produced by Faisal Malik & Jahanzaib Khan, the movie boasts an uber-talented cast including Adnan Shah Tipu, Shamoon Abbasi, Maira Khan, Hassan Jawed, and Rizwan Ali Jaffri.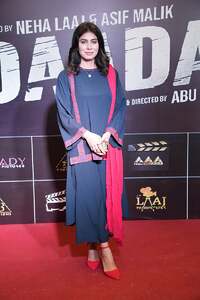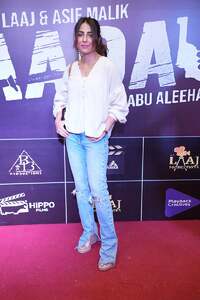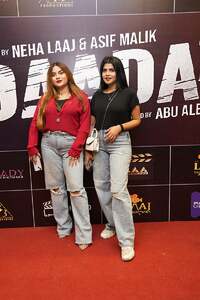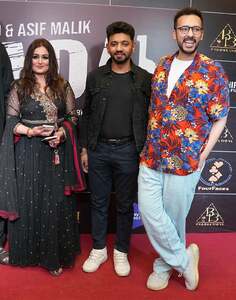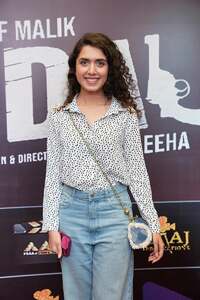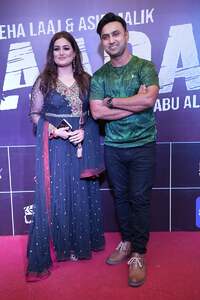 'Daadal' is a crime mystery revolving around a well-known female boxer from Lyari who becomes a contract killer in order to avenge her sister's honor. The trailer offers a glimpse into the thrilling world of boxing and burgeoning gang wars while promising a nail-biting experience for the audiences looking forward to witnessing the stellar performances by the much-loved leading cast on the big screen.
"Daadal is a story about women owning their power and seeking justice. It's a labour of a lot of hard work and love. I hope people will appreciate the film that we: my cast, crew & I have put our heart and soul into to bring to you", stated the Daadal Producer & CEO of Laaj Productions - Neha Laaj on the occasion of its song launch. Neha Laaj is well renowned for her previous production Chaudhry – The Martyr (2022), and is currently working on Meraj, an ISPR project and Aik Thi Rani a partition era story.
Laaj Productions' much awaited mystery action crime thriller 'Daadal' is releasing worldwide on Eid Ul Fitr 2023 and will be distributed by Eveready Pictures.
Watch 'Daadal' Trailer online:
https://www.youtube.com/watch?v=L_J8ndJoGwk
Watch 'Khoon Hai Karachi Ka' from Daadal online:
https://www.youtube.com/watch?v=8WDNBAmT9Kk
Follow 'Daadal' online for more updates:
Facebook:
https://www.facebook.com/people/Daadal/100078961140296/
Instagram:
https://www.instagram.com/daadalmovie/
Official Hashtags:
DaadalTheMovie