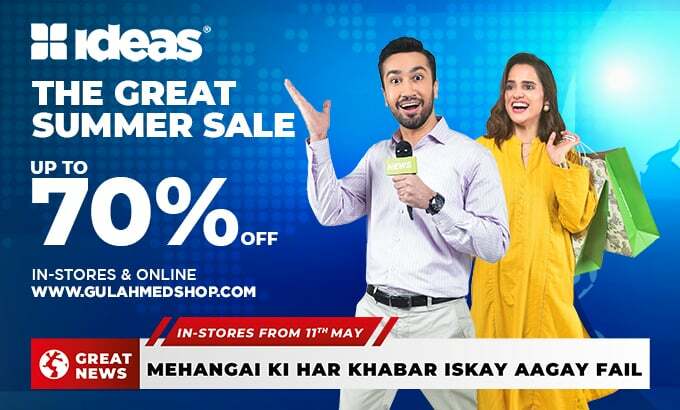 Are you ready to upgrade your summer wardrobe with the latest fashion trends? Look no further because Ideas Great...

Are you ready to upgrade your summer wardrobe with the latest fashion trends? Look no further because Ideas Great Summer Sale is here! Whether you're a shoe enthusiast or a bag lover, this sale is a dream come true. With ravishing discounts of up to 70% off on women's shoes and bags, you can indulge in guilt-free shopping and elevate your style game. Ideas offers an exclusive range of handbags and shoes that not only enhance your style but also prioritize your comfort. Get ready to dive into the world of fashion and explore our top picks from the collection.
Ideas takes pride in its extensive range of trendy bags. From sleek and sophisticated designs to vibrant and eye-catching styles, you'll find a bag for every occasion. The craftsmanship is impeccable, ensuring top-notch quality that lasts.
Let's explore some of our favorite bags from the Ideas Great Summer Sale: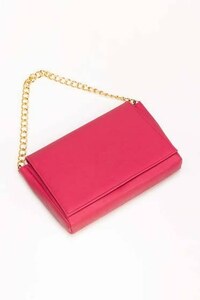 Add a pop of color to your ensemble with this fuchsia pink handbag. Its vibrant hue is perfect for the summer season, and the spacious interior allows you to carry all your essentials with ease. The elegant design and premium quality make it a must-have accessory for any fashion-forward woman.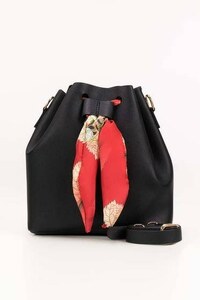 If you're looking for a versatile bag that combines style and functionality, this black bucket bag is the perfect choice. Its sleek and timeless design adds an air of sophistication to any outfit. The adjustable strap provides comfort, while the roomy interior offers ample space for your belongings. Whether you're heading to the office or going out with friends, this bag will effortlessly elevate your look.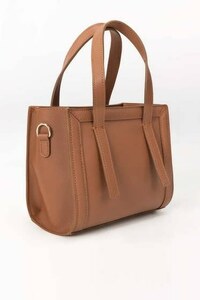 For a chic and trendy option, consider this tan shoulder bag. The neutral color complements a wide range of outfits, making it a versatile accessory for both casual and formal occasions. The bag's compact size and elegant silhouette make it ideal for a night out or a brunch date. Carry your essentials in style and turn heads wherever you go.
Now, let's talk about shoes! Ideas offers a diverse selection of women's shoes that are designed to provide both style and comfort. With prices starting as low as PKR 1,639, you can grab a fantastic deal during the Great Summer Sale. Here are a few shoe recommendations: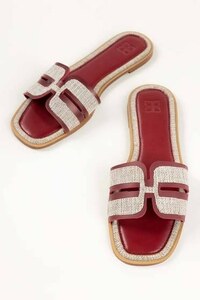 These maroon slippers are the perfect blend of comfort and style. The rich color adds a touch of sophistication to your outfit, while the slip-on design ensures convenience. Whether you're running errands or relaxing at home, these slippers will keep your feet happy and fashionable.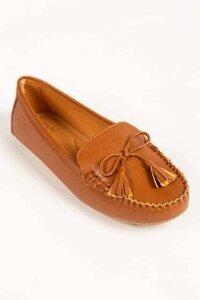 If you're looking for a versatile shoe that can transition seamlessly from work to a casual outing, the tan loafer is an excellent choice. Its classic design and high-quality construction make it a wardrobe staple. Pair it with trousers for a polished office look or dress it down with jeans for a more relaxed vibe.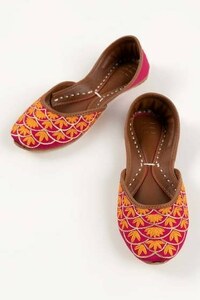 Embrace the beauty of traditional footwear with these orange pink khussas. The vibrant colors and intricate embroidery make them a statement worth investing in.
Shopping at Ideas is not only convenient but also budget-friendly. With a flat shipping rate of only PKR 99, you can have your purchases delivered right to your doorstep without any hassle. And if you ever need to make an exchange, Ideas offers an easy 30-day exchange policy, ensuring a smooth and enjoyable shopping experience.
Remember, the Great Summer Sale won't last forever, so seize this opportunity to grab your favorite items at incredible discounts. Visit the Ideas website or head to your nearest store to explore the full range of shoes, bags, and accessories. Elevate your style, embrace the summer vibes, and step out with confidence wherever you go.
Happy shopping!