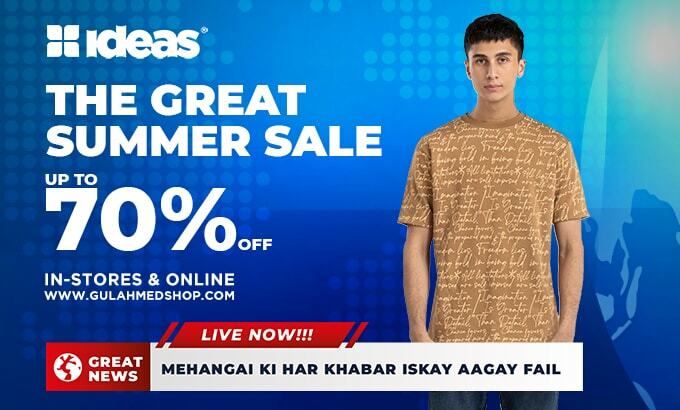 It's time to unleash your style potential this season. With the Great Summer Sale you can unlock your inner fashion...

It's time to unleash your style potential this season. With the Great Summer Sale you can unlock your inner fashion icon and make the ultimate statement this summer. With products up to 40% off, this sale is a fashion lover's dream come true. The Salt Collection is a treasure trove of high-quality fashion items that will elevate your summer wardrobe.
Here are some of our top picks from the collection: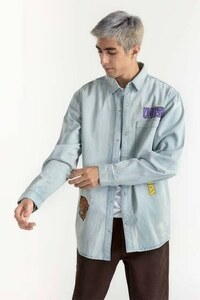 The light blue overshirt is a versatile and stylish layering piece that effortlessly combines fashion and functionality. Its light blue color exudes a refreshing vibe, perfect for the summer season. Crafted from high-quality fabric, this overshirt guarantees durability and comfort. Whether you wear it open over a plain t-shirt or buttoned-up as a standalone shirt, it adds a touch of effortless cool to any outfit. Pair it with jeans or chinos for a relaxed yet sophisticated look.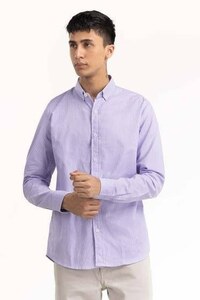 Make a bold style statement with the Purple Houndstooth Button-Down Shirt. The eye-catching houndstooth pattern in shades of purple adds a touch of sophistication and uniqueness to your ensemble. This shirt is crafted from high-quality fabric, ensuring comfort and longevity. Wear it with tailored trousers or chinos for a polished look that transitions seamlessly from day to night. Embrace the vibe of modern elegance with this fashion-forward piece.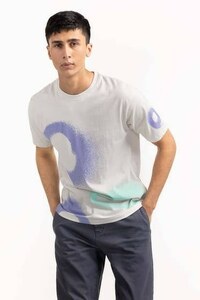 Step up your casual style game with the grey printed t-shirt. The trendy print and versatile grey color create a cool and contemporary aesthetic. Crafted from high-quality fabric, this t-shirt offers both comfort and durability. Its unique design allows you to effortlessly elevate your everyday outfits. Pair it with jeans or shorts for a relaxed yet stylish look that captures the essence of laid-back sophistication.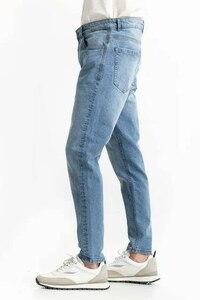 Complete your Salt Western look with the blue basic carrot fit jeans. These jeans are designed to provide both style and comfort, with a flattering carrot fit and a timeless blue hue. The high-quality fabric ensures durability and longevity, while the versatile design allows for easy styling. Pair them with a tucked-in shirt and sneakers for a casual yet fashion-forward ensemble that will make heads turn.
The Salt Western Collection at The Great Summer Sale is a fashion enthusiast's dream come true. With its high-quality fabrics, trendy designs, and unbeatable discounts, this collection offers the perfect opportunity to elevate your style game.
Shop the sale in-stores and online at www.gulahmedshop.com with a nominal delivery charge of PKR 99 within Pakistan and a 30-day exchange policy. Don't miss out on the chance to upgrade your summer wardrobe and embrace the irresistible vibe of the Salt Western Collection. Start shopping now and redefine your fashion identity!