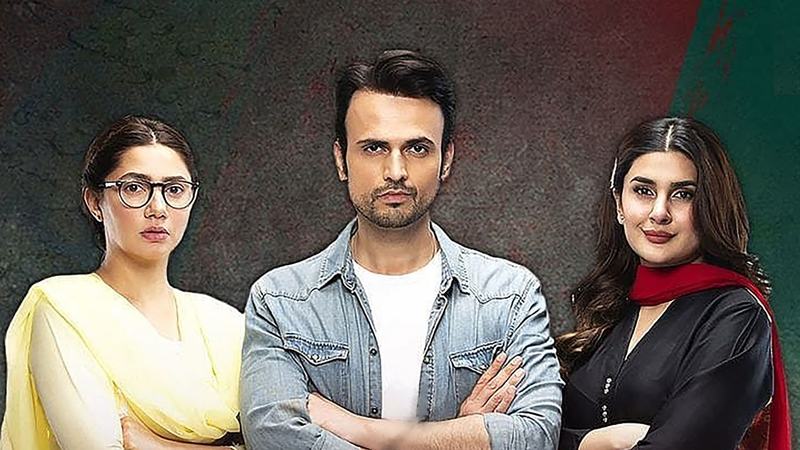 We don't want to give any spoilers. But seems like Mehreen's life is about to get more miserable than ever before.
This week's story of Hum Kahan Kay Sachay Thay advanced at a relatively slow pace but ended, giving us a massive hint for the game-changing event that will happen in the upcoming episode.
We don't want to give any spoilers. But seems like Mehreen's life is about to get more miserable than ever before.
Let's take a quick look at the turn of events in Hum Kahan Kay Sachay Thay this Sunday and how everything will soon be transformed in the lives of Aswad, Mehreen, and Mashal.
The end of Mashal is near
A cold war has erupted between Team Saleha-Rabia (Huma Nawab-Laila Wasti ) and Team Shagufta-Tahir (Zainab Qayoom-Ali Tahir). Mashal's (Kubra Khan) parents are leaving no stone unturned to brainwash Saleha and Rabia that Aswad (Usman Mukhtar) had an affair with their daughter and did promises of marrying her. They blamed him for fooling Mashal, flirting with her for two years, and taking her out on dates all this time.
The worst heat is being faced by Mehreen (Mahira Khan). She is being blamed for manipulating everybody so that she could steal Aswad from Mashal. What's more, she has been even kicked out by her mamu from the home in light of the recent events.
Poor Mehreen has nowhere to go. However, Saleha gives her shelter in these desperate time and invites her to find abode in her home. After all, Aswad and Mehreen's Nikkah has been planned by their mothers, given that their brother has waged war on them and threatened to cut all ties.
Meanwhile, Mashal is burning with jealousy. Upon knowing that Mehreen has been buying her wedding dresses and accessories, she loses her cool and warns her mother of taking action before it is too late. The relationship between Aswad and Mashal also faces a heavy blow now that our vamp's true face is slowly becoming apparent to our hero. He confronts her for disrespecting her mother and is shocked to see how possessive she is for him.
However, we believe that Aswad is equally responsible for the whole mess. His long-distance calls were massive signals that he is interested in Mashal. He is protecting himself with clichéd statements and silly excuses to free himself from the blame of ruining Mashal's life.
The episode ends with Mashal being in a very pensive mood. She surely has something on her mind. She orders Chinese food, skips a wedding, and reminisces all those times her cousin performed well in school and life. She even remembers all the childhood moments when her mother compared her to Mehreen and pressurized her to be like her.
Later she goes into Mehreen's room, finds her wedding dress, and cuts her dupatta into a long piece.
The promo of the next episode shows Mehreen being arrested by the police while everyone is in deep shock and we now know the Mashal is likely to bid us farewell next week.
strong textAswad's character is extremely loathsome
We already despise Mashal but now Aswad has also entered our hate list. He is rude, mean, and extremely problematic.
It's hard to imagine that he is someone who has international exposure of studies and career, as he can easily pass as some uneducated fool who has no manners on how to speak and treat people.
His behavior towards Mehreen is extremely toxic and later his excuses towards Mashal- claiming he was never romantic towards her and she deserves much better- can easily pass off those clichéd statements men say when they want to get rid of an ex-girlfriend. His character is indeed weak and he only shows strength towards someone, even more, weaker than him i.e. Mehreen.
However, Umera Ahmed has weaved extreme deepness in her characters. From childhood trauma, parental pressure, competitiveness in school to adulthood challenges; she has added shades of everything while carving personalities of her characters. Slowly, everything is being unfolded and we are finally realizing why hatred runs so deep amongst the lives of the three cousins.
Let's see how the next episode fares for Hum Kahan Kay Sachay Thay. We are sure it will be the most explosive of all!