Time for a wardrobe upgrade, ladies!

As we welcome the bright sunny days of spring, it's time to revamp our daily wardrobe too!
And with summer right around the corner, Summer Lawn 2022 is definitely the buzzword among all the ladies these days. And we say with this good authority that GulAhmed's Summer Premium Lawn Collection 2022 is the answer to all your sartorial needs this season. Featuring a range of embroidered lawn suits, the collection features vivid hues, scintillating prints and the timeless craftsmanship that we have come to associate with GulAhmed Premium Lawn
With beautiful embroideries that will warrant a second glance, GulAhmed Summer Lawn Collection has something for everyone. The collection is spread over four unique look books. These include the much-embroidered lawn suits, chunri lawn, summer premium lawn, tribute collection and basic printed lawn. GulAhmed Summer Lawn 2022 will be available nationwide, online starting on the 12th of February 2022 with a wide assortment of 3-piece suits.
Here are our picks of embroidered lawn by GulAhmed this summer: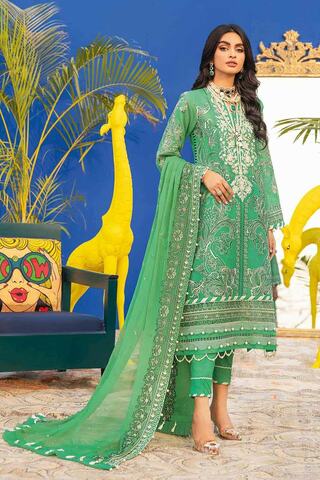 You can't go wrong with this minty hue in the summer. Soothing to even look at! The embellished chiffon dupatta adds a touch of grace and elegance to the ivory embroidered lawn shirt. The organza accents create an opulent look for a big, Sunday family lunch or a small, formal dinner. For the woman who enjoys a decadent yet easy, breezy look.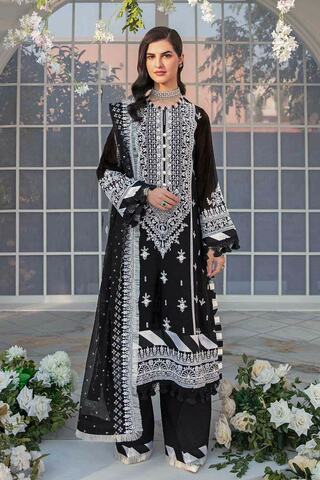 There's something about the black and white combination that's just always perfect. Paired with an embroidered cotton net dupatta, the heavily embroidered lawn shirt makes for an elegant evening look that is timelessly classic. Pair it with some pearl jewelry to feel truly regal! For the woman with a sense of style that is elegant and modern.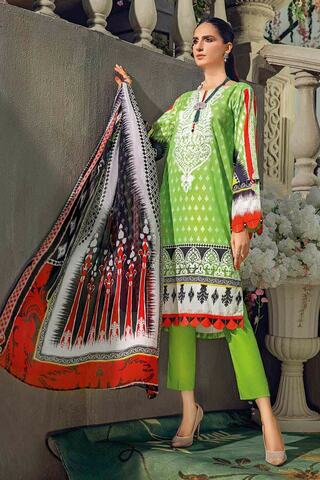 This multi-hued embroidered lawn outfit is understatedly luxurious. The embroidered neckline adds a touch of traditional charm to an otherwise contemporary print. The chiffon dupatta adds a flowy, formal touch that is perfect for a big day at work or even a parent-teacher meeting at school. For the woman who wants to feel stylish every day.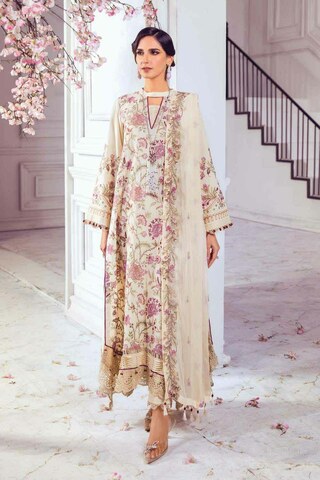 We are swooning over this old school floral print outfit! This Swiss Voile 3-piece outfit matches nude and pink shades for an effortlessly graceful look. The simplicity of the design allows you to customize the embellishments to your desired look. An embroidered chiffon dupatta completes the look. For the woman who loves whimsical, fanciful fashion.
We have our heart set on the above designs but these were just some of our favorites from the GulAhmed Summer Lawn Collection 2022. We are pretty sure there is something for everyone in GulAhmed's summer catalogue that you will love. What's more, there is free delivery on all orders above Rs 2000. So say goodbye to the winter greys and say hello to the big, bright hues of summer with these gorgeous embroidered lawn outfits! Remember, the collection goes live online at www.gulahmedshop.com on 12th February 2022. Share your favorites with us!