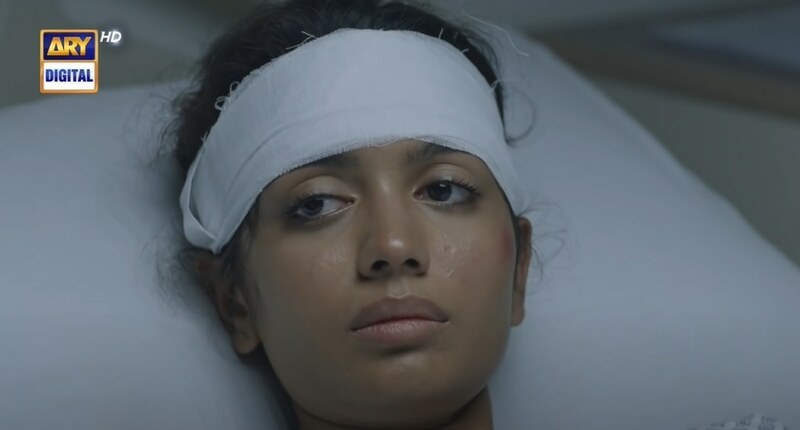 The true game begins when one of the cadets goes missing during their night navigation exercise.

SInf e Aahan is nearing its end and the buzz is that its last episode will be screened in cinemas.
Ehd e Wafa witnessed the same glory, with its finale exhibited on the big screen. It was worth showing in the theaters which makes us only wonder what massive plot turns is Sinf e Aahan going to unpack for its grand finale?
We are curious about what future holds for the LCs. Last night, we thought that we almost lost LC Nathmy and were relieved that she returned safe and sound to PMA. Let's review what happened in Sinf e Ahan this Saturday and what adventures the women of steel experienced this time around.
A missing Sri Lankan Cadet
The squad of women gears up to finally apply all their learnings in the physical field. Finally, excited to put their training to use, the LCs hit the ground to ace their practical lesson.
With their guns out, helmets ready and uniforms worn; the cadets are ready to do it all to prove their mental and physical endurance. From cooking without proper kitchen tools to killing a snake, relieving themselves without proper washrooms on the battleground to learning how to camouflage themselves at night for the enemy; the cadets faced it all with aplomb.
But the true game begins when one of the LCs goes missing during their night navigation exercise. Though they had to stay in pairs, LC Nathmy (Yehali Tashiya) goes missing while being paired with Arzoo (Syra Shahroze). Her disappearance causes a huge stir but Major Osama (Shehryar Munawar) and Major Saima handle the situation calmly. A search operation begins and her cadet friends begins to hunt for Nathmy.
Poor Nathmy had fallen down the ditch and injured herself. But united, the LCs locate her and realize that she might have fallen down the steep trench. Arzoo is the one who finds her partner and ensures that she gets first aid immediately. She climbs down the ditch to help her and it was a moment to behold when the LCs and the commander help the duo climb up via ropes.
Immediately, Nathmy is rushed to the hospital. Once treated, she finally meets her father's long-lost friend, Mr. Mujjahid. She finds out that he had lost his limbs and was unable to get in touch with her family.
The passing out is happening soon and the cadets seem excited. A bonfire is being planned by the girls that will make them reflect upon how much they have grown since their first day at PMA.
Hilarious moments dominate the episode
There is not a single episode of Sinf e Aahan that doesn't make us laugh. We love the humor amidst the interesting peep into the life of lady cadets in the PMA. Sidra's character essayed by the Dananeer is a whole mood. The way she runs from the snake and complains about cutting onions and cooking made us burst into fits of laughter.
It was equally hilarious when Mahjabeen was pulling Shahista's (Yumna Zaidi) leg by asking if the food will be ready in time. We crackled when Shahista said "Isko bas ek hi baat yaad hai, khana waqt mein pakh jayega ya nahi"
The ending scene of the episode was adorable when the girls hugged Nathmy together and proved how they genuinely love and care for each other.