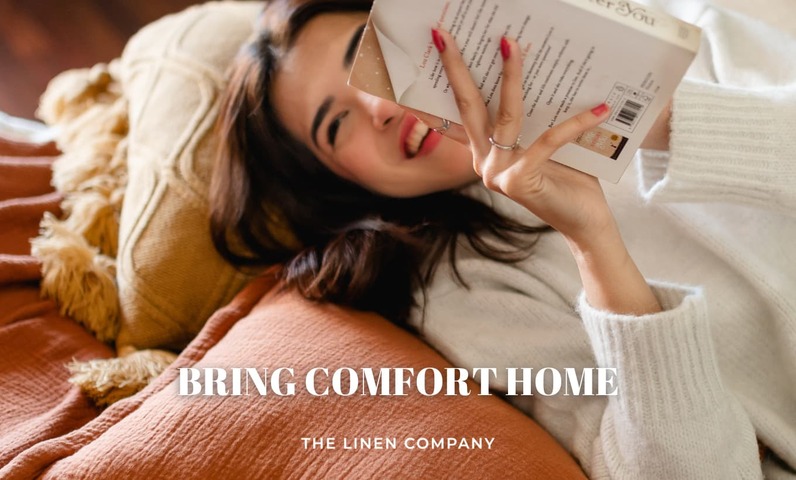 Are you tired of feeling chilly and uncomfortable in your own home during the winter months? Are you ready to say...

Are you tired of feeling chilly and uncomfortable in your own home during the winter months? Are you ready to say goodbye to shivers and hello to snuggling up in ultimate comfort?
Look no further because The Linen Company presents a solution for all your winter needs – in the form of their latest Bring Comfort Home Collection.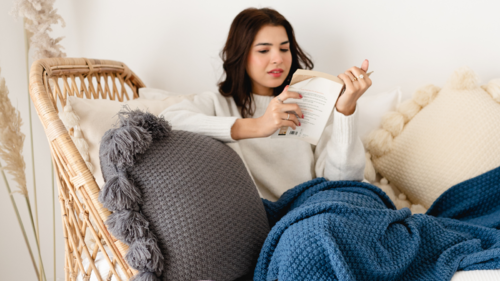 With an amalgamation of soft and comfy bedding products, this collection is designed to keep you relaxed and comfortable no matter where you are in your home. Each piece is crafted with care and made from the softest materials, ensuring maximum warmth all season long.
A Warm Embrace
Don't let the cold weather get you down, upgrade your home's comfort with their new Knit Blankets today! The use of 100% acrylic and knit material makes these blankets not only soft to touch, but also makes them perfect for snuggling up under on a cold winter's night. They come in 3 beautiful colors of navy blue, grey and off-white, so you can find the perfect one to match your home decor.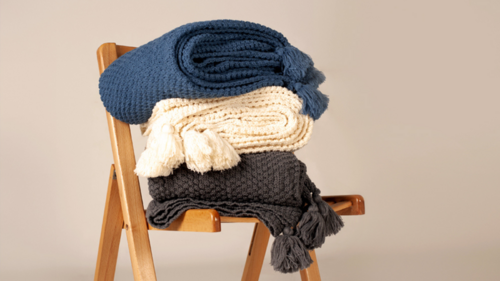 These blankets are ideal to layer up your bed along with soft bedsheets and warm duvet covers. Afterall, the more the merrier, right?
Get Seated, In Style
Transform your living space into a sanctuary of comfort with their Knit Cushions, designed to provide ultimate support and relaxation. Ranging from vibrant colors such as off-white, camel, sky blue to red and grey. Just like their knit blankets, these cushions are a wonderful accessory to add the perfect blend of charm and comfort to all the rooms in your homes.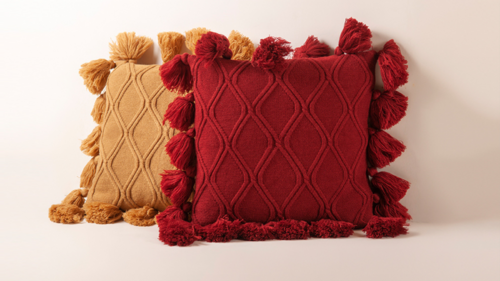 Goodbye, Chills!
When we claim that The Linen Company only gets better with their bedding collection – we come with proof!
Among a wide range of already soft and plushy blankets, they've added to the mix a number of Cotton Muslin Blankets in the most charming colors of terracotta, Tyrian purple and dusty rose. The use of 100% cotton and a triple layer muslin material makes these blankets extremely soft, lightweight and breathable, making them your new snuggly best friend!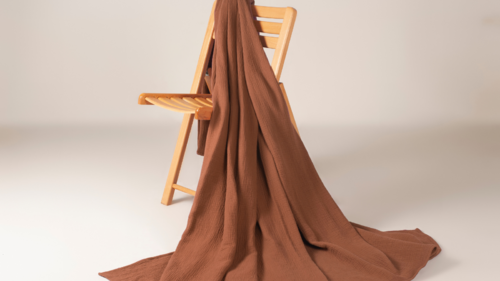 Whether you're snuggling up on the couch with a good book, or layering up your bed with extra warmth, match these blankets with Cotton Muslin Cushions to give yourself an added bonus of comfort – for these cotton cushion covers are the softest surface you could rest your heads on.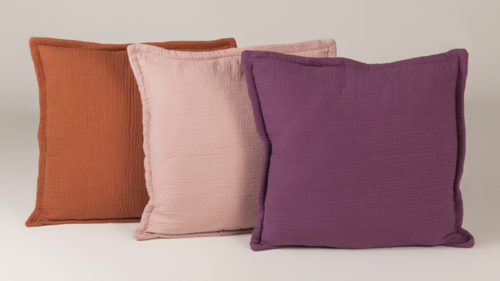 Snuggled In Softness
One of the best things about this collection is that it offers something for every member of the family, from soft and warm blankets to gentle and soothing Cotton Muslin Baby Wraps. The baby wraps are extremely soft and gentle on your little one's delicate skin, ensuring that they stay warm and comfortable all winter long. With colors such as Terracotta and dusty rose – your little one gets a new cozy outfit every day!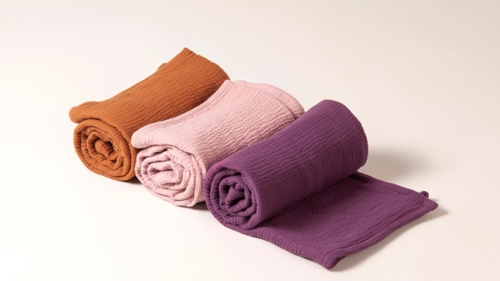 So why wait?
Don't just take our word for it, experience the warmth for yourself too! Hop over to their nearest store or start shopping online today to give yourself a comfy home upgrade.